Meredith Commender, CSEP
Owner/Lead Event Coordinator
Certified Special Events Professional
Dallas & Ft. Worth Office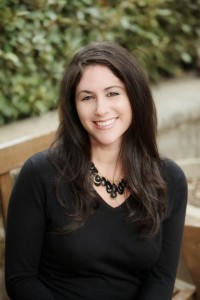 Creative, meticulous, personable, and straightforward are all words that accurately describe Significant Events of Texas's founder, Meredith Commender. Meredith's dedication to making each event personalized, unique, and affordable has made Significant Events the successful company it is today. She has an honest approach and gives each client personal attention to ensure that their event will be a true reflection of the image they want to put forth and one their guests will always remember.
Meredith holds a Bachelor's Degree from Stephen F. Austin State University and a Master's Degree from Tennessee State University, graduating with honors from both institutions. Prior to opening Significant Events in 2007, she was a high school teacher which required her to be creative, energetic, and organized everyday while also managing several activities at once and working with many different personality types. Event coordination was a natural transition and is something she is truly passionate about.
Meredith strongly feels that your event should be a true reflection of your personal preferences and style and can show you how to turn your vision into a reality through her vast amount of experience and trusted colleagues and also as a member of the American Association of Certified Wedding Planners. Constantly educating herself about the newest trends in order for your event to be fresh and innovative, Meredith will ensure that the most significant events in your life are also extremely successful.
Kelli Borchardt
Event Coordinator
Dallas & Ft. Worth Office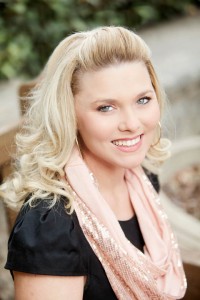 Kelli Borchardt joined Significant Events as an intern in 2010 where she was able utilize her experience in fast paced operations, interior design, and event coordination. During her internship she helped execute several weddings and events, and through the process grew to love the industry and the people within it. Prior to joining Significant Events Kelli graduated from Collin College and worked for eight years in all areas of the hospitality industry. From bartending to corporate party planning, she learned important fundamentals of throwing a memorable event. Being part of the Significant Events family has given Kelli the opportunity to turn bride's dreams into reality, and she looks forward to making your next event a stress free and spectacular one.
Rachel Lynn
Event Coordinator
Dallas & Ft. Worth Office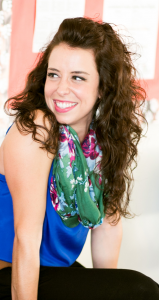 After majoring in Hospitality and graduating with a bachelor's in Business Administration from Northeastern State University, Rachel Lynn started her Special Events career in Texas. She quickly discovered her passion for planning and coordinating events. Rachel's career path has given her the opportunity to see the behind the scenes production of Expositions, Corporate Parties and Conferences. Love for small details combined with exceeding client and guest expectations inspired her to intern at Significant Events of Texas. During her internship she used her prepared attitude and creative eye to assist in executing several Weddings and Corporate Events. This past year she was excited to join the DFW team as an Event Coordinator. Rachel is eager to partner with you to transform your ideas into a successful event.
Elizabeth Butler
Event Coordinator
Dallas & Ft. Worth Office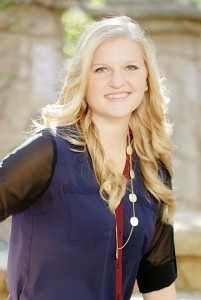 Elizabeth Butler is a student at the University of North Texas obtaining her Bachelor of Arts degree in Hospitality Management with an emphasis in Event Planning. She is very active in student activities at UNT and loves the team effort and individual personalities encountered when she competes in team volleyball. Elizabeth started with Significant Events in 2009 as an intern and has used her naturally effusive personality and innate organizational skills as she has grown to love the industry. Elizabeth has also had opportunities to work with other companies involved in event planning to round out and expand her knowledge. She regularly expands her knowledge of the event industry by participating in professional industry organizations events with Meredith, Kelli, and Sara and has enjoyed making contacts in all facets of hospitality planning. Elizabeth is excited about being a member of the Significant Events family and looks forward to helping make your special event perfect!
Ashlee Patten
Event Coordinator
Austin Office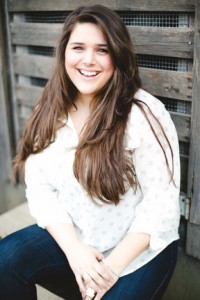 Ashlee holds a Bachelor's degree with honors from Sam Houston State University. It was while in college where her love for event coordination was born, as Ashlee developed and coordinated events for students. After graduation, she spent a year studying Spanish at the Universidad de Granada in Spain and traveling around Europe. She loves traveling and interacting with people who have different interests, cultures, and backgrounds. She began as an Intern with Significant Events of Texas and then joined the Significant Events team as one of the Assistant Event Coordinators. Along with her experience at Significant Events, she enjoys working with and learning from other event industry professionals to further her knowledge in the event industry. She believes we should make every moment at a wedding or event worth remembering. She looks forward to the opportunity to bring the Significant Events vision to the Austin area and making your event a memory worth cherishing.
Callie Sercey
Lead Invitation & Graphic Designer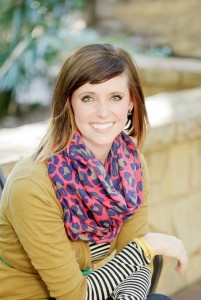 It is always important to make a good impression and what better way to do that for your event than to have a custom, creative, unique invitation designed by our in-house designer Callie Sercey. Callie has always had a passion for design and loves determining what will make each client's invitation stand out. And your impression doesn't have to stop at the invitation! Callie can help you carry your design throughout your entire event from programs, signage, escort cards, and so much more!
Callie received her Bachelor of Fine Art Degree with an emphasis in Communication Design from Texas Tech University. She has a background in corporate design, web design, and invitation design as well as photography. Her background in design and photography helps her create balanced, flowing, cohesive systems of work that gives each client the best creative approach for their event from start to finish. She looks forward to translating your personal style onto paper so you can share your special day with your family and friends!
Jessica Myers
Event Assistant
Dallas & Ft. Worth Office

Jessica is just back from graduating college with honors from LIM College in New York City. Her degree covered both Fashion Merchandising and Event Planning. While in New York City, she interned for Coach and Burberry as well as worked events including the Project Runway fashion show during Mercedes-Benz Fashion Week and the Anne Bowen bridal show during Bridal Week. Working these events was a culmination of her love of fashion and helping people to plan their events and execute them fabulously!
But being a true Texas girl, Jessica did her final internship with Significant Events of Texas so that she could return to Dallas upon graduation. She is excited to add her fashionable flare to the Significant Events team and looks forward to helping Significant Events clients add their own fashionable flare to their event.