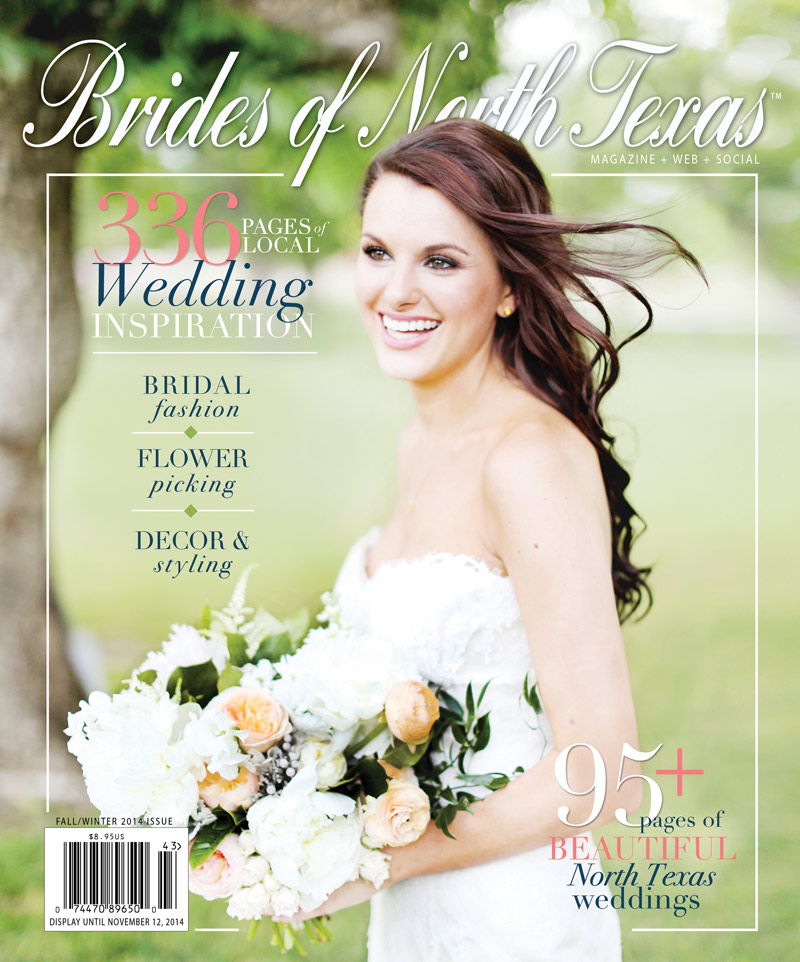 Kathryn & Nick's wedding featured in Brides of North Texas
August 13, 2014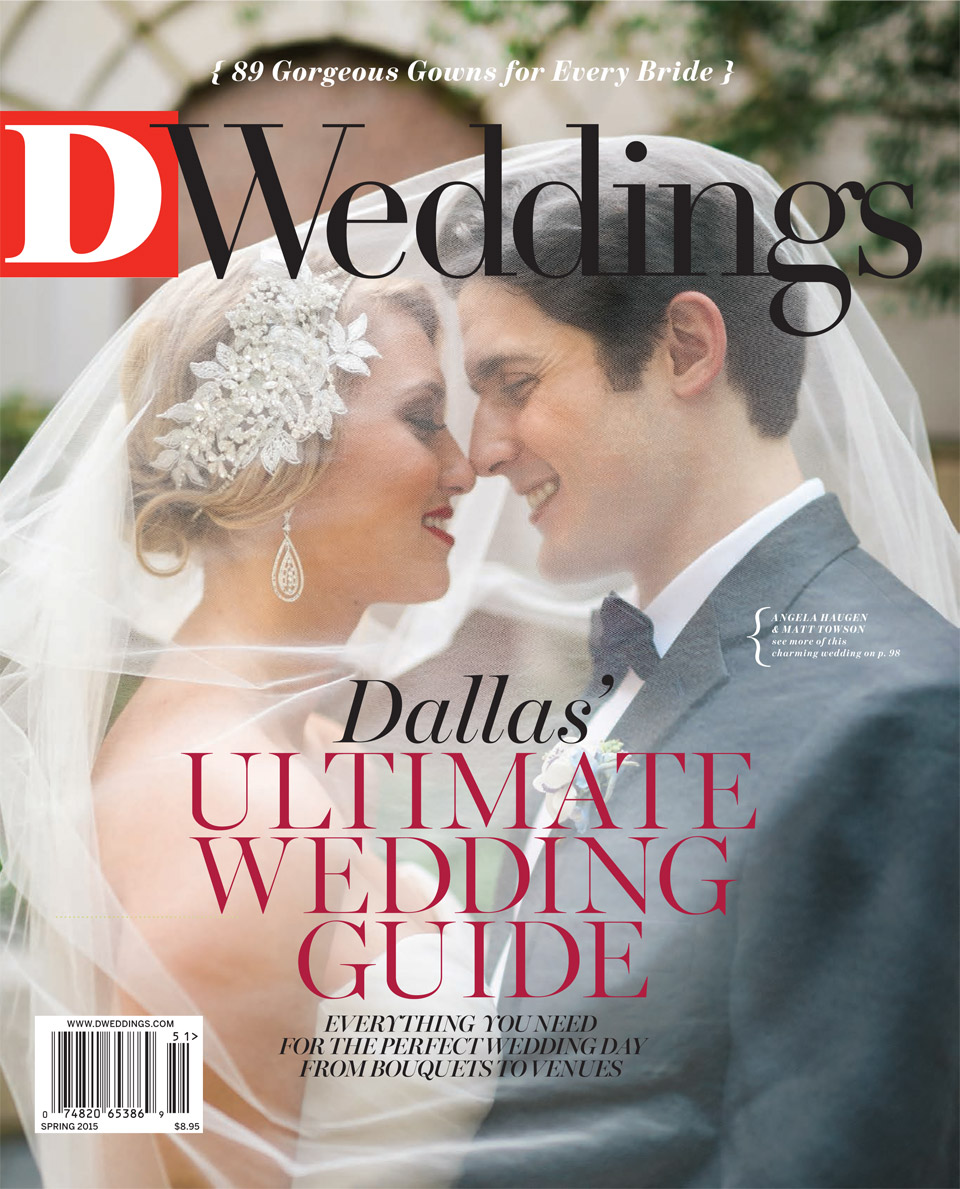 Saba & Sayed's Wedding in DWeddings Magazine!
January 9, 2015
It's been a wonderful year for Significant Events! We have been privileged to work with 40 amazing clients, and it has led to many memorable moments. Here are our favorites!
MOST MEMORABLE BRIDAL GOWN: JULIET'S GOWN (designed by Lazaro)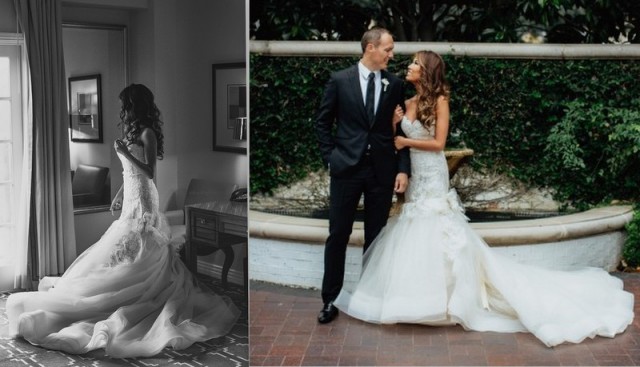 Juliet's gown was a mass of tulle and lace elegance that fit her to a T. She looked simply stunning in it, and everyone gasped when they saw her. Such a gorgeous gown!
MOST MEMORABLE BRIDESMAID'S DRESSES: KATIE'S BRIDESMAIDS (designed by Bill Levkoff)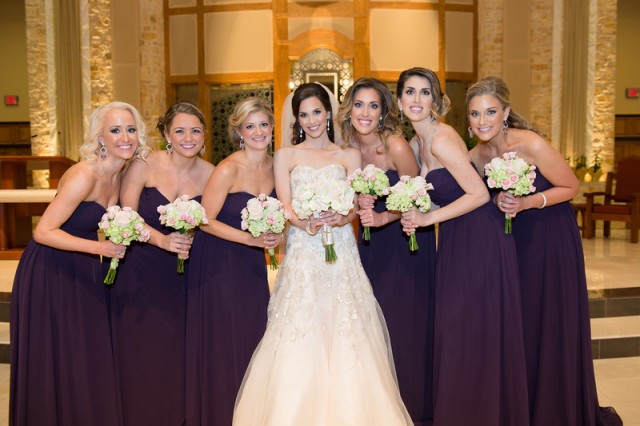 Eggplant is such a lovely shade for any skin-tone, and Katie's bridesmaids wore it well! It paired beautifully with their soft pink and green bouquets.
MOST MEMORABLE GROOMSMEN ATTIRE: CHIP & HIS GROOSMEN (Culwell and Sons)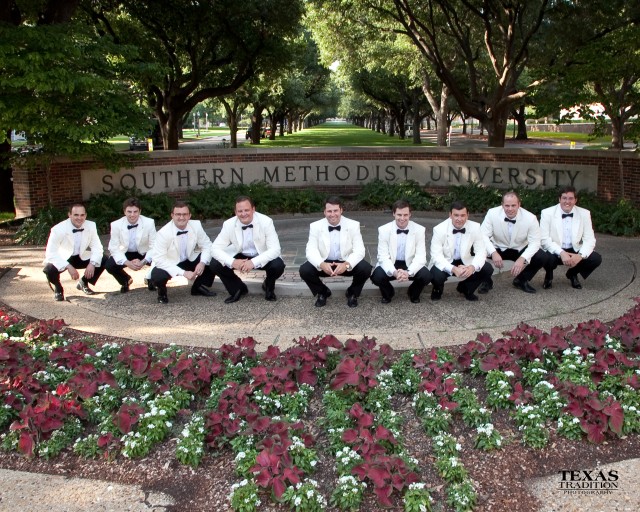 How dapper do these gents look? Chip decided on classic white tuxes with black bowties for his wedding to the beautiful Alexis. Looking good, guys!
MOST MEMORABLE HAIR & MAKE-UP: FAIRY GODMOTHER BRIDAL/MO BOWERS-BYRES

Mo has been one of my go-to hair and make-up artists for years now. She never disappoints and is fabulous at dealing with even the most difficult of situations. This year, she worked with our brides Saba and Kaylan and made them look even more beautiful with her wonderful attention to detail and creative ideas within her craft. We love you, Mo!
MOST MEMORABLE EVENT DESIGN: SABA & SAYED'S MEHNDI/WEDDING (T&P Station, The Belo Mansion, Beyond, Lush Couture Floral, Prashe, BBJ Linens, TLC Event Rentals, Big D Party Rentals, Significantly Said, Frosted Art)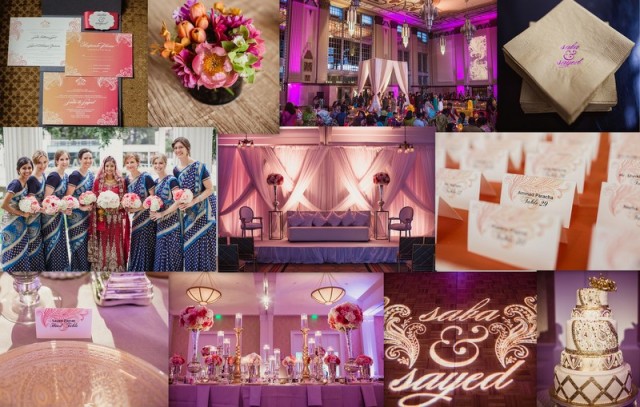 Oh, this wedding. I will never forget it as long as I live. The clients were a dream to work with and the design came together so perfectly that it brought tears to all of our eyes. I loved the way we incorporated an ombre palette throughout the entire design with gold and cultural accents that reflected the couple. Three different wedding publications have featured this wedding's design, in fact. So proud!
MOST MEMORABLE EVENT DECOR: PRASHE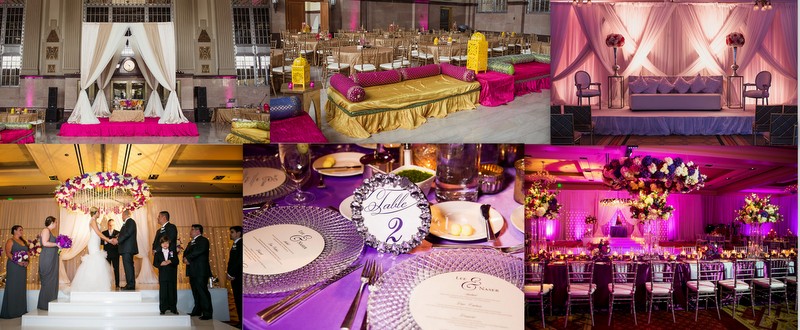 For both the weddings of Lee & Naser and Saba & Sayed, Prashe provided us with the most fantastic event decor to enhance their wedding design. With a large inventory and the ability to custom-build whatever we may need, they are an excellent partner to have!
MOST MEMORABLE D.I.Y. DESIGN: JESSICA & DANIEL'S INVITATION SUITE

Being a graphic designer by trade ensures your wedding invitation suite will be stellar, and Jessica definitely pulled this off for her big day. We loved the mixture of teal, black, and gold and all of her font choices. We've even had Jessica design some invitations for us since!
MOST MEMORABLE BRIDAL BOUQUETS: BRANCHING OUT

For the second year in a row, Branching Out has nailed it designing the most amazing bridal bouquets for our brides. We loved the mixed textures and blended colors of Maria's, Tess's, and Kaylan's bouquets. Great work!
MOST MEMORABLE BRIDESMAIDS' BOUQUETS: LUSH COUTURE FLORAL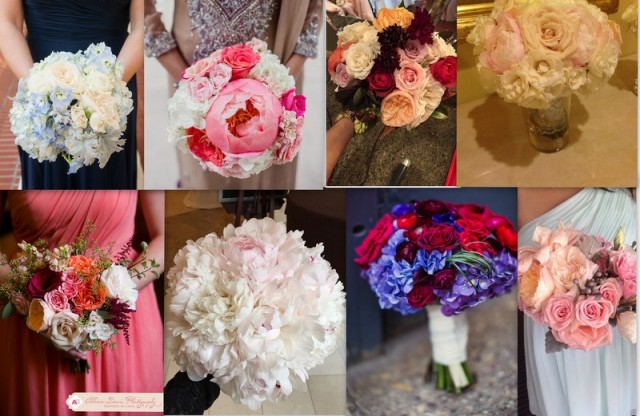 Whatever the color palette, floral choice, or design, we know we can always count on Lush Couture to design the most incredible bridesmaids' bouquets. This year the bridal parties of Ashley, Saba, Meredith, Melissa, Kassie, Juliet, Ce'Ce, and Karana were lucky to carry these stunning complements to their gowns.
MOST MEMORABLE LARGE SCALE FLORAL PIECES: BRANCHING OUT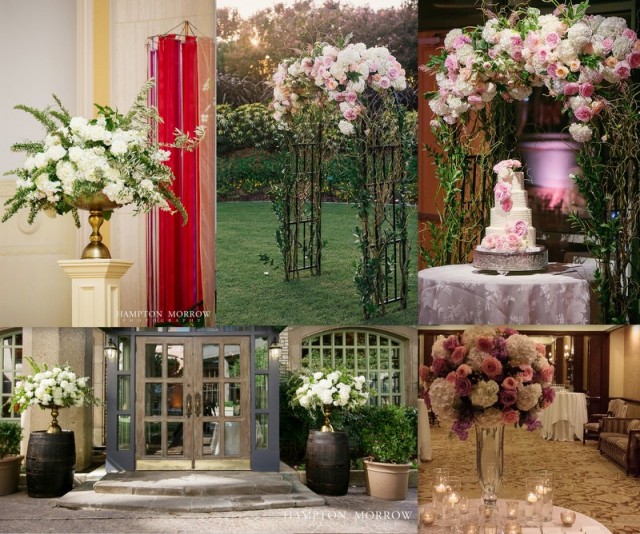 From Maria & Brett's altar pieces which doubled as reception entry pieces, to Tess & Peter's ceremony arch which doubled as a cake table piece, to Kaylan & Anthony's entry piece, Branching Out always delivers fantastic large floral pieces that are well-conceived and always within our clients' budgets. We are so lucky to work with them!
MOST MEMORABLE CENTERPIECES: LUSH COUTURE FLORAL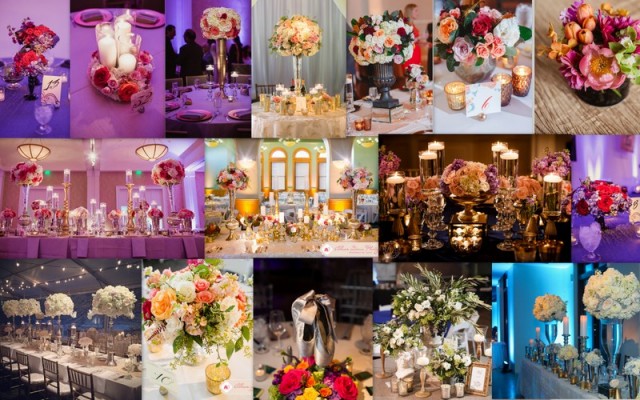 A huge reason Significant Events is where it is today is because of the work of Lush Couture Floral. Owner Deitra Butler has elevated our wedding design and constantly teaches me more about design and color and has never ceased to impress me. She helped make the weddings of Ashley & Derrick, Saba & Sayed, Meredith & Aaron, Melissa & Nathan, Kassie & Ryan, Juliet & Craig, Ce'Ce & Alex, and Karana & John so spectacular. Such a treasured vendor partner!
MOST MEMORABLE LIGHTING: BEYOND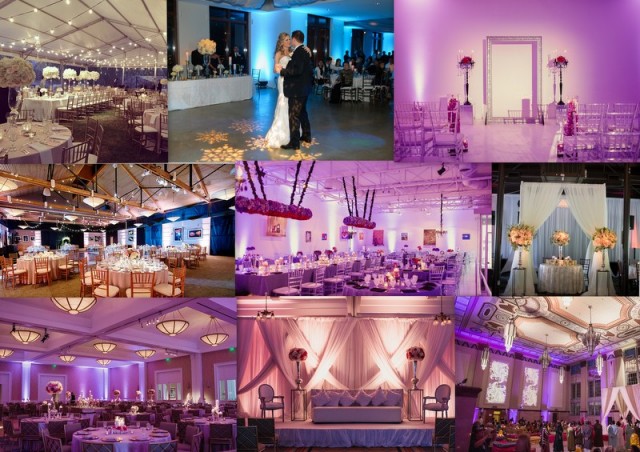 Beautiful, consistent, and forward-thinking are three words I would use to describe the work of Beyond. Their lighting design enhances our events and made the weddings of Juliet & Craig, Ashley & Derrick, Ce'Ce & Alex, Tess, & Peter, Karana & John, and Saba & Sayed shine in more ways than one!
MOST MEMORABLE CAKES: FROSTED ART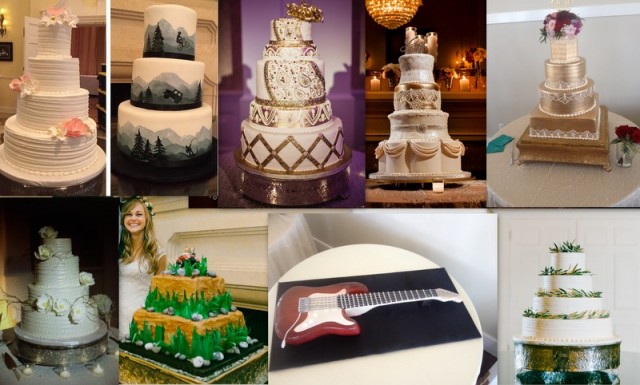 We have worked with Frosted Art this year more than ever before, and it has been a consistently great experience. Lead Designer Bronwen Weber's work is elegant, innovative, and tasty! Guests were in awe at the cakes at the weddings of Juliet & Craig, Saba & Sayed, Melissa & Nathan, Jessica & Daniel, Deborah & Jeffrey, and Arwen & Ryan.
MOST MEMORABLE LINENS: BBJ LINENS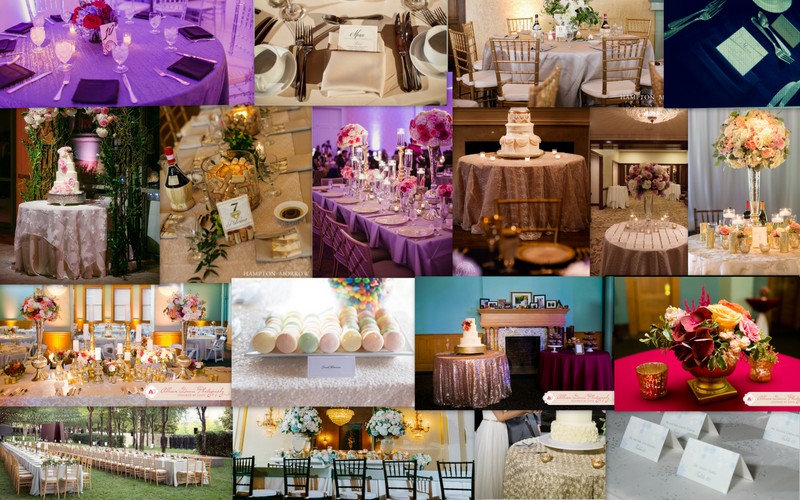 Our most trusted linen vendor, BBJ provides beautiful linens for almost all of our clients. We love their variety, pricing, and excellent customer service. Check out the linens our weddings have used this year!
MOST MEMORABLE INVITATION SUITE: CE'CE & ALEX'S INVITATIONS (Significantly Said)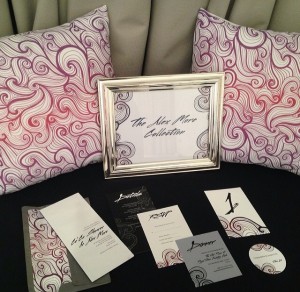 For the modern, artistic, and edgy wedding design of Ce'Ce and Alex, Significantly Said designer Callie Sercey created the perfect invitation design. Aggressive and interesting fonts paired with clean lines, bold colors, and an ombre swirl pattern that became the signature of every piece looked so incredible and were the perfect complement for this wedding design.
MOST MEMORABLE CEREMONY VENUE: FIRST UNITED METHODIST CHURCH DALLAS

We have worked with First United Methodist for many years now and had 3 beautiful wedding there this year: Taylor & Matt's, Meredith & Aaron's, and Lori & Michael's. The staff is helpful and professional, the sanctuary is lovely, and the location is convenient!
MOST MEMORABLE RECEPTION VENUE: NASHER SCULPTURE CENTER

The Nasher has always been my favorite venue in Dallas. You step into the gardens with the pretty cafe lights overhead, and you just can't believe you are in the middle of downtown Dallas. The staff and food are superb, and it was the perfect location this year for the weddings of Taylor & Matt, Leila & Brian, and Katie & Eli.
MOST MEMORABLE ENGAGEMENT PHOTOGRAPHY: SHAUN MENARY PHOTOGRAPHY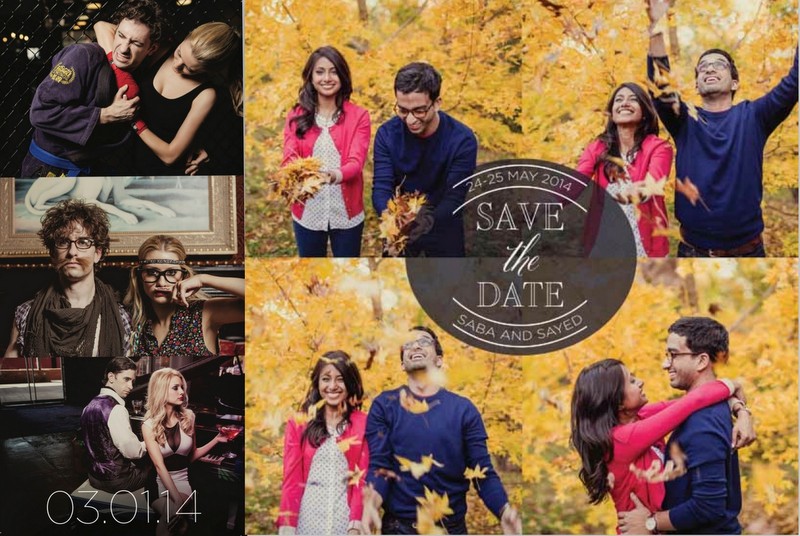 Talented and creative, Shaun Menary brings his ingenuity to each and every client who works with him and Ce'Ce & Alex and Saba & Sayed were no different. Two very different couples who wanted two very different sessions, yet both turned out flawlessly.
MOST MEMORABLE WEDDING PORTRAITS: JOHN CHRISTOPHER PHOTOGRAPHY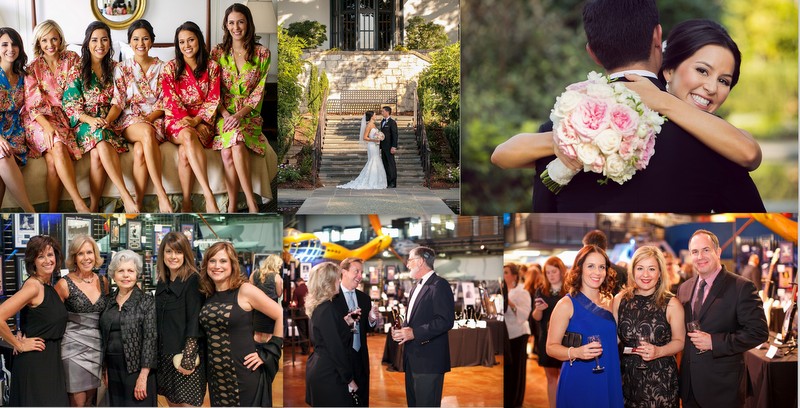 John Christopher Photography has been one of our go-to photographers for years now, and lead photographer John Livas's eye for editorial work always results in beautiful portrait work such as at Tess & Peter's wedding and the Dallas Hearing Foundation's annual fundraiser.
MOST MEMORABLE BRIDAL PORTRAITS: SHAUN MENARY PHOTOGRAPHY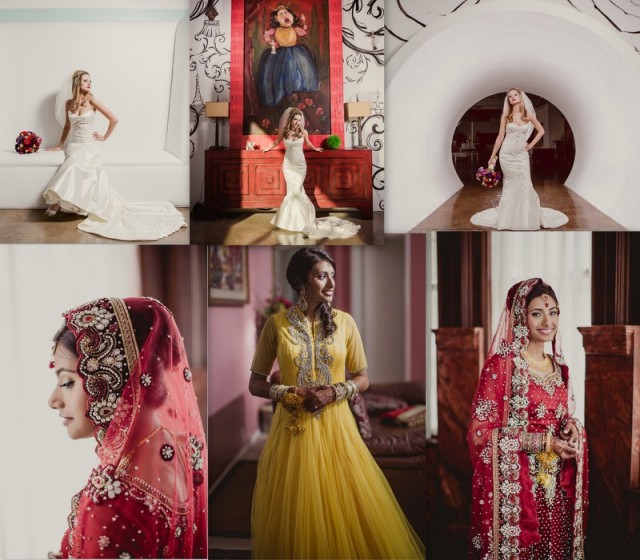 Both fierce and chic Ce'Ce and elegant and refined Saba ended up with amazing bridal portraits thanks to the eye and direction of Shaun Menary. His work always impresses!
MOST MEMORABLE CANDID IMAGES: EE PHOTOGRAPHY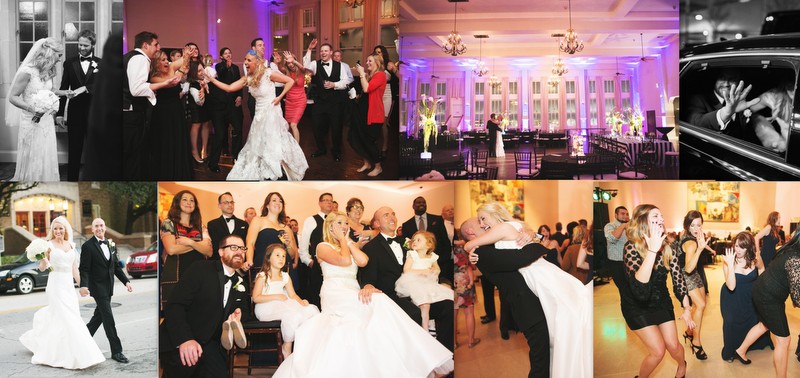 We have worked with EE Photography for the first time this year, and lead photographer Erin Woolsey quickly became one of our favorites for her sharp eye to grab the most adorable candid moments. We loved looking through the images from Sarah & Brandon and Lori & Michael's weddings.
MOST MEMORABLE VIDEOGRAPHY: SPINNING LEAF FILMS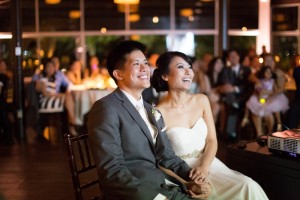 Spinning Leaf Films is one of the best videographers we have had the privilege to work with the past few years. Owner LeVan Owens is talented, professional, and a great vendor partner. Plus, their ability to execute a fantastic Same Day Edit video is second to none and always a great treat for our guests. We had great experiences with them this year for Melissa & Nathan's wedding and Karana & John's wedding.
MOST MEMORABLE DJ'S: LEFORCE ENTERTAINMENT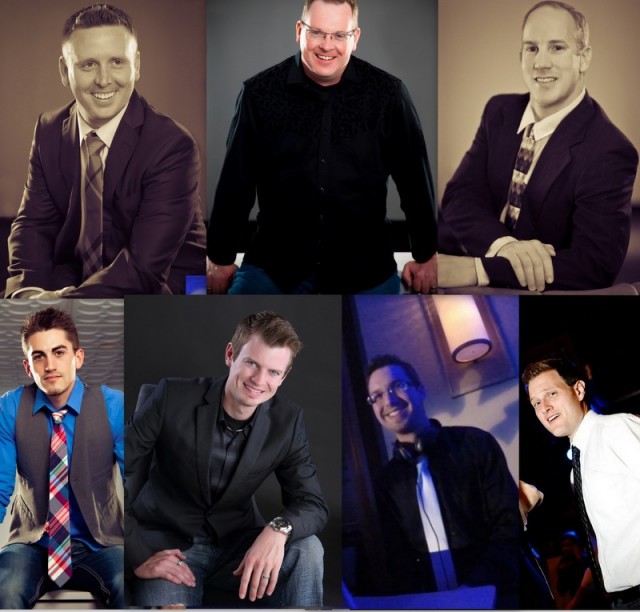 The most trusted name in DJ's in the DFW Metroplex, we have LeForce Entertainment in some capacity on almost every event that we do. This year we were privileged to work with their DJ's Glenn, Ed, Wes, Dominic, Matt, James, and David. They always take great care of us, and we love having LeForce as a partner.
MOST MEMORABLE LIVE BAND: INVERSION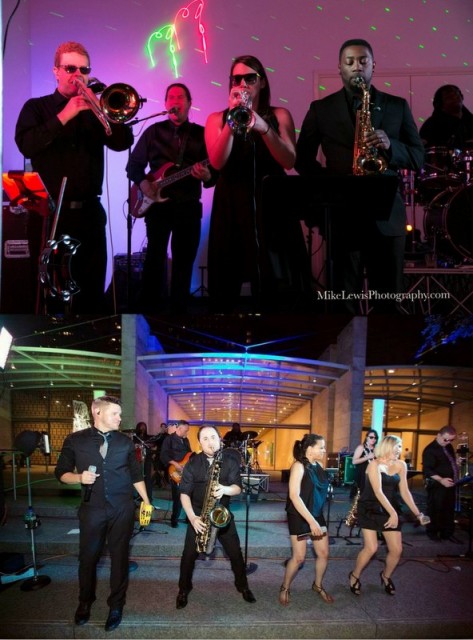 InVersion cranked up the party and brought an awesome party to the weddings of Taylor & Matt and Jenny & Alex. They have been fun to work with and a real crowdpleaser!
MOST MEMORABLE CEREMONY MUSIC: FORTE STRINGS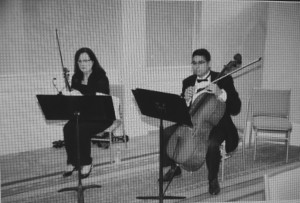 This year was our first time to work with Forte Strings, and they were excellent to work with! Their music was beautiful and their musicians professional at the weddings of Deborah & Jeffrey and Tess & Peter.
MOST MEMORABLE MEAL: ARLINGTON HALL/CULINAIRE (Melissa & Nathan's Wedding)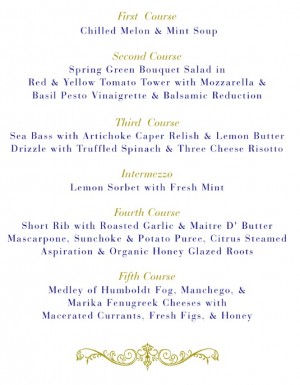 For Melissa & Nathan's intimate wedding of 40 guests, Arlington Hall allowed us to offer them a 6 course pre-selected menu, and it was truly delicious. Each dish was artfully presented and tastefully executed.
MOST MEMORABLE WEDDING OFFICIANTS: LOVE NOTES


The best of the best in wedding officiants, Love Notes is truly a valued vendor for our clients. This year two of our favorite officiants, Ken Byrd and Chris Marx, functioned brilliantly as the officiants for Lee & Naser, Veronica & Dennis, Tess & Peter, and Jessica & Daniel.
MOST MEMORABLE DESTINATION VENUE: MERCURY HALL (Austin, TX)

We loved working in the charming Austin venue Mercury Hall for Veronica & Dennis's wedding. With it's lovely outdoor space, vintage decor, and convenient location, it is a great site that we hope to work in again.
MOST MEMORABLE SURPRISE: DAVID'S PORTRAIT REVEAL FOR ELIZABETH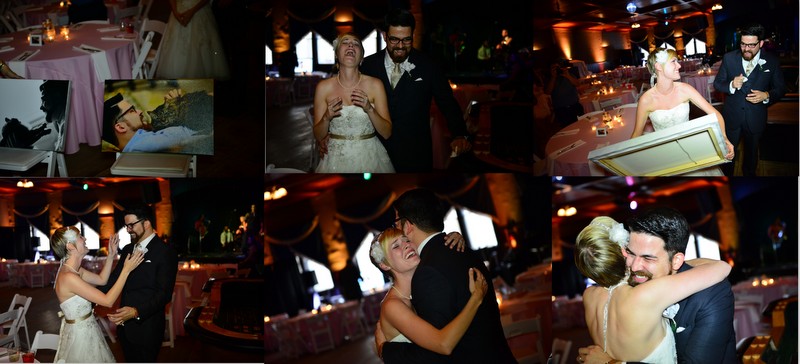 Prior to the wedding, David told me he had the "weirdest" surprise for Elizabeth: portraits of the two things she loved most in the world – David and her cat (: I thought it was honestly adorable that he had taken the time to have these portraits made but nothing could have prepared me for seeing Elizabeth burst into happy tears at the sight of what David had made for her. It was so sweet and wonderful to see this loving couple who was so obviously made for each other.
Here's to more amazing moments in 2015, and thank you to all of our vendors and clients who have shared these moments with us in 2014! We are so lucky to have these experiences with you! Happy New Year!
Love,
Meredith, Kelli, Elizabeth, Rachel, and Kristin