Creative, meticulous, personable, and straightforward are all words that accurately describe Significant Events of Texas's founder, Meredith Commender. Meredith's dedication to making each event personalized, unique, and affordable has made Significant Events the successful company it is today. She has an honest approach and gives each client personal attention to ensure that your event will be a true reflection of the image you want to put forth and one their guests will always remember.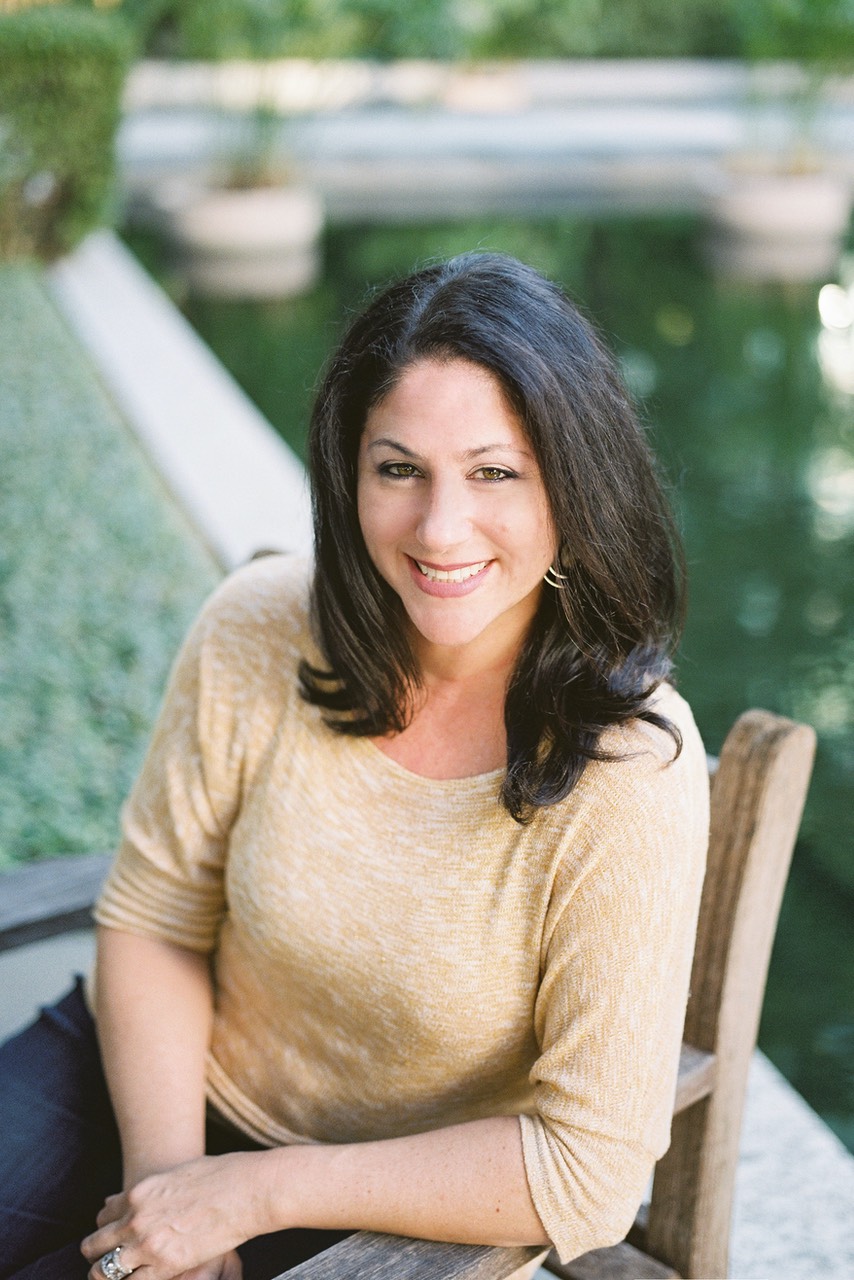 Owner/Lead Event Planner
Certified Special Events Professional
Jennifer Yarbro Photography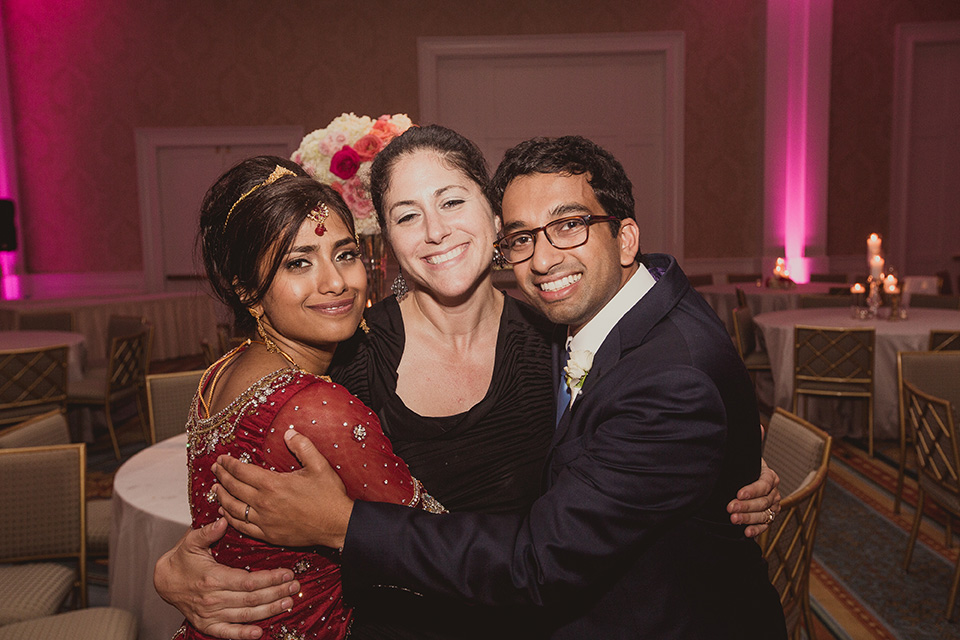 Meredith holds a Bachelor's Degree from Stephen F. Austin State University and a Master's Degree from Tennessee State University, graduating with honors from both institutions. Prior to opening Significant Events in 2007, she was a high school teacher which required her to be creative, energetic, and organized everyday while also managing several activities at once and working with many different personality types. Event coordination was a natural transition and is something she is truly passionate about. She is so proud of the successful reputation Significant Events as built and the incredible events we continue to produce for our clients year after year.
Meredith strongly feels that your event should be a true reflection of your personal preferences and style and can show you how to turn your vision into a reality through her vast amount of experience and trusted colleagues. She is a regularly featured speaker at event industry conferences and organizational meetings, sharing her expertise on a variety of event related topics. Constantly educating herself about the newest trends in order for your event to be fresh and innovative, Meredith will ensure that the most significant events in your life are also extremely successful.
Meredith lives in Dallas with her husband Eddie and children Brendan and Kendall. When not planning events, she likes to spend time traveling, exercising, going to concerts, reading, watching movies, hiking, and doing fun activities with her kids.
Testimonials
It is hard to put into words how much Meredith helped make our wedding special. She was the difference-maker between good and absolutely amazing. Meredith took all the weight off my shoulders and gave me a plan of action. I was not stressed at all because she quickly showed me the timeline she had to execute all wedding. I seriously was NOT stressed at all. She was always there when we needed her; if there was a problem she fixed it immediately. We were asked at least 15 times who our coordinator was because the event went so smoothly. She was more than just a wedding planner to me. She really invested time to really get to know me and the dynamics of my soon to be family, because of that she was able to put together my wedding dream. Meredith, thank you for the advice, countless texts, positive thoughts, hard work, time, and honestly just being you. I couldn't have been given a better coordinator. BEST IN DFW!!
Amanda Pajares
Bride
Meredith, there are truly not enough words to express our appreciation for all the work and planning you did for Rowdy, Amanda, and myself! There is NO way that we could have pulled this off without you. Thank you! I have two daughters, and I know who I will be calling when the day comes for their wedding. Muchas, muchas gracias! You are a gem!
Michelle Pajares
Mother of the Groom
MEREDITH COMMENDER MADE MY DREAM WEDDING COME TRUE. I cannot say enough great things about her! My ten months of planning were VERY enjoyable and stress-free— all thanks to Meredith. I was completely overwhelmed when Andrew and I first got engaged. I was very new to Dallas and didn't even know where to begin. Once Meredith stepped in, everything fell into place. She got to know me and catered all of her vendor suggestions and ideas to my style and personality. Meredith made each step in the process exciting. Her responsiveness is unmatched. I would text her or e-mail her (even late at night) and she would immediately respond. I know that Meredith runs a very busy business, but she made me feel like I was her only bride the whole time.
Bailey Guthrie
Bride
Meredith, thank you for everything! Alex and I feel very lucky to have worked with you! Not only do we love, appreciate and admire you and your work, but our guests did too. I'm so happy that they took the time to seek you out to tell you how wonderful of a job you did on our wedding. "Thank you" times a million! We still want to do it all over again!!
Kathy Do & Alex Nguyen
Bride & Groom
Meredith is simply amazing!!! We would have been lost during the planning process without her expertise. She is very personable and works in a professional manner; she is a clear communicator, prompt in her responses and pays attention to detail. We cannot even begin to thank her enough for all that she did in making our wedding a dream! It was a joy getting to work with her in planning our wedding and she made everything run smoothly the day of the wedding. Her professionalism, warm personality, and expertise are outstanding. A HUGE thank you to Meredith and her team for making our dream wedding a reality!
Kara Matute
Bride
Meredith, from the rehearsal to the ceremony to the departure, our wedding day was PERFECTION. Thank you for being organized, timely, kind, and flexible. I would truly recommend you to anyone getting married. I know the venue was a challenge, but none of the guests even knew, and that's because of you. I can't say think you enough!
Erin Nickolas
Bride
Meredith, well you and I and the Kever family have now been through 2 weddings within 16 months. I remember when we were looking for a a wedding planner and Geralyn was talking with you on the phone and I was listening. I told her, 'Do not call anyone else. Hire her.' We are both so appreciative of your professional expertise, dedication to perfection, excellent contacts, exceeding expectations and mostly that you are just a very cool young woman. You have allowed us and the two young couples to have outstanding memories for the rest of our lives – it would not have been so without you. I cannot say how much we respect you and am not sure when we might cross paths again, but hope it is not too long.
Mark Kever
Father of the Bride
Everything Meredith and Significant Events did for me and my husbands' wedding was fantastic. She made sure that I was comfortable with every decision made. She made my life as a teacher so much easier with the entire planning process. I would recommend Significant Events of Texas to any bride-to-be, especially for those working women. She and her staff went above and beyond for this wedding. Anything the groom, the wedding party, or I needed someone was there taking care of us. It was like they were keeping all eyes on us anticipating any problems or requests. I always had a beverage in my hand, someone telling Rob and I where to go next (cutting of the cake, throwing of the bouquet, tossing the garter, Father/Daughter, and Mother/Son dances etc…). Meredith helped me change out of my dress and into my party dress, with restroom breaks, and much more. Significant Events helped make the entire event what it was, which for me was PERFECTION!
Jenny Burns
Bride
Significant Events made our wedding everything we could have imagined and more. It NEVER would have been the same if we had not decided to use Meredith. Even after I knew what the lighting was going to be, what the flowers were going to look like, that the band would be great, etc., I still was so amazed when I walked into that room. It was so much more than I imagined and I know that came from Meredith's excellent vendor recommendations, experience, and ability to bring all of those individual elements together. From the moment I started getting ready that day, I was not stressed about one thing because I knew Meredith would take care of anything that came up. And she did- the garter- oh my! That is one of my favorite stories about the wedding and it all worked out perfectly thanks to Meredith's quick thinking and creativity. Meredith and her assistant were refilling Kevin's, mine, and our family and bridal party's drinks all night. One of my bridesmaids still talks about that. Not only is Meredith an out-of-this-world wedding coordinator, but she's fun to be around. She was making me laugh before my dad and I walked down the aisle. I will recommend her to ALL of my friends getting married in the future. I know for 100% that our wedding would not have been nearly as beautiful, fun, or stress-free if it weren't for Meredith. When Kevin and I first got engaged, I wasn't sure if we even needed or had room for a wedding coordinator in our budget. Now it is the number one service I would recommend to anyone getting married. More specifically, I would recommend Significant Events. It is by far the best money we spent during the entire process. My mom mentioned before the wedding that she wasn't sure a wedding coordinator was worth the money. She now says that was the best money we spent with the wedding! She I cannot thank Significant Events enough!
Rachel King
Bride
Meredith, you are an amazing wedding planner and such a wonderful and sweet person. Jeremy and I cannot thank you enough for making our dreams come true yesterday. You took my vision and turned it into a reality times ten. It literally brought tears to our eyes when we saw the decorations for the Nasher for the first time! It was more than I could ever had dreamed for and I could never have done it with out you by my side the entire way. Thank you a thousand, thousand times!!
Claire Goerner
Bride
My day was absolutely perfect and that was because of Meredith. She listened to everything I wanted and made it happen. It was everything I had ever wanted and dreamed of. I loved every minute of it and wish that I could do it again and again with the help of Meredith/ I had a great experience with her. She made this a very easy and enjoyable process! She helped make it less stressful on my family and we did not have any fights over wedding stuff. She made my dream wedding come to life. I cannot thank her enough for all the work she put into my special day. It was the best day of my life and Meredith helped make it perfect!
Meagan Gilleland
Bride
Meredith was fantastic. Hands down, nothing more, nothing less. She was responsive, energetic, and brought tons of ideas to the table. She was also always willing to incorporate any ideas we had and make them beautiful. Meredith had a vision for the event and we trusted her to execute it exactly as planned. She did so, and went above and beyond for us. There may have been issues that day, but my husband and I certainly didn't know about them because Meredith took care of everything so that we could enjoy our special day. Getting a planner was the best investment for this wedding. Not only did we have a wedding that our friends and family now call the "best, most fun, and most beautiful wedding" they have ever been to, we also made an amazing friend throughout this process. The wedding weekend went perfectly, and it was because of Meredith's exceptional ability to plan and coordinate events. It went amazingly well and I couldn't have asked for anything better.
Saba Syed
Bride
Hiring Meredith/ Significant Events of Texas was one of the best decisions we made throughout the planning process. Meredith was wonderful to work with. She was very professional, but she also maintained a great candor, helpful for an often fretful bride. Meredith guided us to great vendors, and she shed light on so many details that I would have never thought to think of! She clearly has a wonderful reputation in the event planning field; almost every vendor I spoke to was glad to know I was working with Meredith, citing her as "one of the best." One vendor agreed to work with me because I was working with Meredith. Throughout the process, Meredith found creative ways to save us money or help us get the most for what we were spending. It wasn't uncommon to have her send a message like, "Don't pay extra for that, my staff and I will take care of it for you." Significant Events of Texas really takes care of their clients. It is very refreshing to work with such a reputable team. The week of our wedding, and especially on our wedding day, I was beyond grateful for having Meredith on board. Knowing that someone so capable and in tune with my vision was in control of coordinating the day gave me such wonderful peace of mind. I was able to fully enter into the week/day and just truly enjoy being a bride, marrying the love of my life. Friends and family couldn't believe how calm I was and how much fun I was having. And, my husband has indicated that having me focused on him, rather than on wedding details, made all the difference for him on that day too. We both agree that Meredith was an integral part of the day. We LOVED our wedding, and we were so blessed to have Meredith and her staff help make it all so beautiful!
They were absolute Godsends. They both went above and beyond the call of duty, responding to any and every big and little thing that came up. They ensured that the venue looked amazing, made sure guests knew where to go when, jumped in to action to help the wait staff when they started to flounder, made sure I had what I needed at all times and that Brett and I knew what was coming up next. And, to top it all off, they had the car packed up for us when it was time to go—my bouquet, handbag, bottles of water, and bagged up treats from our dessert table. It was wonderful, and their attention to detail was so refreshing. I really can't say enough about Significant Events of Texas. I am SO grateful that we worked with them. I can't thank Meredith enough for all she did to ensure that we had a beautiful wedding day!! Thank you, Meredith!!
Maria Lester
Bride
Meredith, where do I begin? You are just AMAZING. I can't imagine getting through the long wedding planning process without you by my side each step of the way. Seriously, thank you for everything – vendor introductions, being available 24/7, having the answers to my hundreds of questions, emotional support, and the list goes on – and for doing it all patiently, professionally, and with a smile. We really had the perfect wedding. I couldn't have imagined it coming together so perfectly. We couldn't have done it without you so THANK YOU!"
Tess Hales
Bride
My only problem with filling out this Post Event Review is that you did not provide the word "superior" as a rating. Beyond a doubt, yours is probably the best event planning firm I have had the pleasure of working with. Our event was special as a result of the wonderful work you did on our behalf. Thank you, Meredith!


Dwight Douglas
QTS Director of Community Relations
Hiring Meredith and her team for my wedding was the best decision I made throughout the entire wedding planning process! I would have been completely lost without her! Meredith always responded to any questions I had immediately. She gave great advice on everything and allowed me to stay within my budget for the wedding. Also, my family won't stop saying how attentive Meredith was to anything they needed at the reception and how professional she was. I still can't get over how beautiful my wedding was and how smooth the day went.. all thanks to Meredith and her team!
Alex Lutz
Bride
Meredith, WE love you! We, meaning Paul and I and our extended family! You did a phenomenal job putting together our special day. We had no worries and were able to enjoy our wedding day! We can't thank you enough for that. Thank you for being patient with us and so timely even when we weren't. Thank you for allowing us to trust you with so many details and executing them beautifully.
Esther Yi
Bride
Meredith, I have no idea where to start thanking you. I want to shout your name from all the rooftops of Dallas. I definitely recommend you to everyone. I was never sure if I needed a wedding planner until I started the initial planning; now I recommend you to everyone I know.  I knew from the beginning that you were the best person I could have found to help plan our perfect day. I can't imagine getting through all the planning without your assistance. I especially appreciate your super fast response via email and even more so via text for urgent issues. You were honest about things when you knew they wouldn't work and provided alternatives that were actually feasible, which was an enormous help. You had a solution to every problem and a vendor for everything we needed. You were instrumental in making last minute changes and were a great resource in explaining expectations and how things actually work at events/weddings with vendors and guests. I felt completely comfortable leaving all the major day-of decisions to you and, even if it had rained, I know you would have made the best decisions for our reception. I would leave every decision on our wedding day to you 100x over. It was a major relief to not have to worry about anything on our wedding day. I have no doubt that you are the best at your job. Thank you for being the best wedding planner ever. I truly don't think I can tell you how grateful I am. Hiring you was the best decision we made. Thank you, thank you, thank you! We could not have asked for a more perfect day. 
Sarah Rullo
Bride
We have put on numerous events over the years and have never received such an overwhelmingly positive response from our workforce. If I could go back and do it all over, I wouldn't change a thing. Thanks so much for your willingness to go the extra mile in making our event a huge success.
James McIlroy
Sealed Air Human Resources Manager
Meredith was phenomenal! I cannot recommend her highly enough. Her ideas were so helpful, her organization was amazing, and her responsiveness was the best I've ever had with any contractor. Her work ethic and professionalism was incredible and her attention to detail, and running everything like clockwork allowed us to relax and enjoy the wedding day! Cannot say enough good things about Meredith and Significant Events. The attention to detail, the timeline, the way everything flowed so perfectly, the great décor (and moving things from one venue to the next), the timing of events, etc. Allie and Ethan said the wedding was 100 on a scale of 1 – 10 – way beyond their expectations – and we cannot thank you enough for that! We will definitely highly recommend you to everyone we know!
Robin Corbin
Mother of the Bride
Meredith, I was very pleased with your service. You were especially helpful with changes with our venues and the rain plan we had to put in place. The plan went off without an hitch. To this day my friends compare all weddings to ours. Most say it was the best party they have ever been to. My sister was legit shocked when she realized how much we paid. She thought it was twice as expensive than the all in price. I'm told it was the classiest event they have been to. It still makes me glow. We may throw an anniversary party in the future, and you are hired already. Also, recommending you to brides to be. Thank you for everything. Totally grateful. I loved working with you! Thank you!
Catherine Hagin
Bride
Is there a choice better than excellent to describe Meredith? J Throughout the entire planning process Meredith made us feel like we were her only clients (and I know how busy she really is!). She was very quick to respond to any of our questions, agreed to meet us late at night to go over details and always provided us with her honest opinion. I trusted Meredith with the most important and exciting day of my life and she did a phenomenal job helping my vision become reality. Meredith was my wedding planner, but has also become a friend! I'd recommend her to anyone and everyone. There's not a single thing we would change about our wedding, and we attribute all of that to Meredith and her team. I was completely calm on my wedding day because I trusted them to take care of everything. When we showed up to the venue, we were shocked at how beautiful everything was. Meredith and her team were there hard at work throughout the entire wedding, yet were available to us whenever we needed one of them. They helped the night flow seamlessly. We couldn't have asked for a better team of coordinators! Meredith, thank you so so much for helping plan the wedding of my dreams and keeping us sane in the process! I knew I wanted to hire you when you said "it's my job to hide issues from you on your wedding day should any arise." You've been such a joy to work with and I hope we can continue to keep in touch. I will definitely be sending all my friends your way when they get engaged. You're the BEST!
Morgan Samples
Bride
Meredith, I can't literally put together words to describe how thankful we are to have gotten to work with you. You took a very "stressful" few months and made it SO enjoyable and easy for me as we prepared for our big day – and the day itself could not have been any better. It was so smooth, beautiful, and everything we wanted and more. Literally everyone kept telling us how they've never been to such a smoothly run and gorgeous wedding. You are the best ever!!! I will pass EVERYONE I know to you for their wedding. Love you bunches and hope to work with you again someday!
Jessica Colvin
Bride
I don't have enough words to describe how wonderful Meredith was through the entire planning process, up until the very end of the wedding. She may very well be THE Superwoman. I'm from DFW, but I currently live halfway around the world in Hong Kong, and even then Meredith still killed it and made my life a million times easier through the planning process. Even during the last 2 weeks before the big day, Meredith was extremely calm and professional, and took care of any sudden issues. I can honestly say that she was a major part to my wedding feeling absolutely perfect.
Shereen Ayub
Bride
Meredith is amazing. From the first meeting she made me feel comfortable and confidant in her ability to create the perfect ceremony and reception. Having access to her day/night was amazing – I was able to bounce ideas off of her and get honest communication back which was invaluable. She created a day that exceeded our expectations in EVERY way! We have several friends who are newly engaged and I always try to get them to hire Meredith. I instantly felt comfortable with her personality, professionalism and experience. I feel like I made a friend for life. She made the experience so easy. I never stressed.
Carolyn Womack
Bride
Meredith was extremely flexible, had multiple assistants the day of the event to facilitate games, raffle drawings, etc and her staff was very kind. Our Coca Cola management team was very pleased with the event and best of all the families have continued to talk about the event weeks after. This event was one for the books!


Joy Boyd
Coca-Cola Site Operational Excellence Leader
Meredith, thank you!! You made our wedding process wonderful. You handled every detail, stress, and concern with ease. Because of you, I didn't worry about anything. You truly are amazing? We love you!! Can't wait until the next one when my sister gets married!
Alexandra Carter
Bride
Meredith knows how to get things done and make it happen- no situation, question, or problem phases her, and she knows how to handle it. Being in graduate school while planning my wedding, I was short on time and attention for making decisions, but Meredith made everything as easy as possible by narrowing down vendors for me so that I did not have to spend time looking for people available on my date. She kept me on a schedule and made sure things were getting done, which helped me from feeling overwhelmed. By the time our wedding weekend began, I knew everything was done and I was able to enjoy the weekend knowing Meredith was in-charge. I would recommend Meredith and the entire Significant Events team to anyone planning a wedding or an event. No detail goes unnoticed with these ladies. They have relationships with reputable vendors in many cities, which can make your life so much easier when planning a big event. Everything ran smoothly and they made sure we were well taken care-of- I could not have done it without them!
Amy Adams
Bride
You all were so helpful! I cannot thank you enough for being there to manage the flow of the evening and any issues that came up throughout the night. It was wonderful to not have to "work" that night. You went above and beyond the duties we asked you to fulfill and we could not be happier! Laura and I are so thankful for you and your team and for allowing us to enjoy the event that evening. We look forward to working with you again in the future!
Rae Lancon
PooPourri Creative Project Manager
Meredith and Abby made invitations super easy! Any change…I mean ANY (the smallest detail), they adjusted to make us happy….Meredith was the quickest to respond to any and everything we asked/needed. Not only was she efficient, she was so easy to work with. She made our planning process and wedding the one of the most amazing days ever! If you are able to hire a planner/event planning company – this is the way to go! They will not disappoint. Anything we needed, it was taken care of and within minutes!!! They are a team and well worth every dollar!
Mahsh Pourjavad-Rosario
Bride
Hiring Meredith was the best decision we made during the entire planning process. I was looking for someone who was as detail-oriented as I was, and whom I could trust without question. Even when we had different ideas, we discussed them openly, and we were always able to come to a compromise or agreement, and then find really nice options that fit within our budget. I always felt Meredith treated me with respect, and no question or request was ever too small or insignificant for her to handle for me. I never dreamed I would have such a wonderful experience with my wedding planner, and enjoy coming to know her as a friend through the process. I would recommend them for any type of event, and would be delighted to give a verbal testimony to any prospective client. So many family and friends observed Meredith that weekend, and were amazed at how hard she worked, and what an absolute professional she was. Any parents of future brides and grooms who were considering hiring a wedding planner certainly learned their immense value! Planning the wedding was an immense learning process for me, and I could not have done it without Meredith!!! She was an absolute blessing! I cannot give a high enough EXCELLENT rating to Meredith and her staff!!!
Jean Tellkamp
Bride
I am unbelievably impressed with Meredith's patience. She is a true professional. She handled approximately a bajillion last minute changes just about every step along the way. She was able to take our broad ideas about how we wanted our wedding to look and convert them into reality. Her detail-orientedness and industry experience cannot be overstated.
Parker Marshall
Bride
Meredith is amazing!!! She is on top of things and made me feel completely calm during the whole planning process and day of. It was a perfect day because of how smoothly everything ran. I was so, so, so grateful for her. She made the process and the special day INCREDIBLE!!!!! Everyone should her. Meredith, I cannot thank you enough. You were wonderful. You know what you are doing and you made everything fall into place. You followed me around all night, while I danced like a fool making sure my hair was in place and my dress wasn't totally falling apart. You took care of Trav and I, whether it was making sure we ate or drank water. You loved my guests well and were so patient with my crazy family. I was so grateful for your suggestions and so happy with all the vendors. I truly felt like I had the best of the best. I am so thankful for you, Meredith. You are so good at what you do!!
Blayne Harvey
Bride
I am so glad Meredith convinced us to do the Drumline! It was definitely one of the highlights!....I am so glad you offer invitations! It was so good to work with you guys because I knew I could trust y'all with anything. Meredith, the wedding was the most unbelievable night ever. Literally, the best night of my entire life, all because of your hard work and effort! Everything was amazing! We could NOT have done this without you and your team! Everything was PERFECT! Thanks so much for everything! We love you so much!"
Christie Armstrong
Bride
We would definitely utilize Significant Events again. Significant Events was professional, organized, suggestive, and supportive. We lacked for nothing in the process of coordinating our wedding and the additional events. We certainly look to recommend the team at Significant Events to other groups but even more so look forward to personally working with them again. Thank you to all the team and the contractors who made our wedding day not just the most incredible day for us but a day that many guests stated was one of the best days of their lives. What an experience and it would never have happened without the help of Significant Events.
Julian Samuels
Groom
Meredith, I secretly dreaded the end of our wedding because I knew it would mean our time planning the wedding would be over. From day one, you have made this whole process an amazing experience. You made our dreams a reality that was more beautiful than we could have ever imagined. Thank you for the countless hours you spent with us over the last year. It's easy to feel stressed and overwhelmed by the process, but with you we couldn't have been in better hands and everything was seamless. Every detail of the rehearsal dinner and wedding was perfect and we truly could not have done it without you. I will miss our time together but am so happy to now call you a friend! We just want to thank you again for coordinating the most beautiful day. We will cherish it forever!
Kelli Marchetti
Bride
Meredith, how do I thank you for walking our family through such an important journey?! We were so blessed to have 'snagged' you. I'll always remember your expertise, but more importantly your high standards, upbeat personality, and your awesome sense of humor!
Diane Hopson
Mother of Bride
Can't say enough good things about you, Meredith! I just love you and you made everything PERFECT!...
Stephanie Moyer
Bride
Everything by Meredith was perfect! I don't know what I would have done without her through this whole process. Meredith made my day so easy and stress free! I did not have to worry about anything on the day of and I was able to enjoy my wedding because of her!
Lindsey Nordeen
Bride
I live 7 hours away in Louisiana and we agreed that a wedding planner was a necessity. Meredith Commender came highly recommended from a previous bride of Meredith's. From our very first meeting with her, I remember being so taken aback by her professionalism and comfort level of doing our wedding! She NEVER disappointed.... she was nothing short of AMAZING!! During the planning she was completely engaged at all stages, helpful at numerous decisions and her incredible experience made our journey so unbelievably easy! On the wedding day, she was EXACTLY what we dreamed of, on top of her game, coordinating all aspects of the day and keeping us update throughout the day of everything coming together. Meredith Commender and her team will ALWAYS get 5 stars in our book!! Everyone was SO IMPRESSED with this planner! She is an INCREDIBLY GIFTED wedding planner!


Leslie Hanks
Mother of the Bride
Meredith, THANK YOU SO MUCH for everything. Everything was absolutely perfect down to the last detail. It was no easy feat but it looked like it was because you were there making it happen. John and I want you to know how much we appreciate your input and help throughout this whole process and are so happy you were a part of it!
Alison Zerger
Bride
Meredith, the only time I felt truly stressed was before choosing you! I loved all the vendors you recommended and I felt I could trust your opinion when I asked questions about them. I think it shows how much you get to know us as a couple to the point where you knew what I wanted better than I did. The weekend went like a dream from my perspective. Even though we did a rain plan it felt perfectly planned and exceeded my expectations of the day nonetheless. It felt like there were 10 of you cloned to make sure Andres and I never needed anything. Per my family and guests, any issue was handled immediately as well preventing any problems. For Andres and I, that was amazing because our priority was our guests enjoying themselves. We cannot begin to thank you enough. I would not have changed a single thing, and you gave me my dream come true. Thank you, and you are part of the family now!
Simer Grewal
Bride
Meredith, I don't even have the words to explain how thankful I am for you. You have been hands down the best thing to happen to our wedding planning. The wedding was a moment I will cherish forever, and it's all because of your help. Thank you for everything! You are the best!
Kendall Guard
Bride
Meredith, you received high praise from my wedding weary family! Kate's wedding was #23 I think of all her cousins. The consistent comments were "beautiful," "flawless," and, because of your help, "perfectly timed." After 23 weddings, for my siblings to say all that....is impressive, appreciated by Kate, David, myself, and my husband.....and completely attributable to your skill and more importantly your desire to do a good job and serve your brides from your heart. We truly appreciate you!
Anne Rumsey
Mother of the Bride
Your efforts and energy helped make this event very memorable for our guests! Thank you for all that you do for NBCF, Meredith! We are so grateful for your talents.
Ashley Miller
NBCF Community Relations Director
Meredith, the wedding was the best time I've had in my life. Everyone from my parents to Conner's parents to individual groomsmen have been singing your praises. I, for one, couldn't be more grateful for everything you did to make this weekend exactly what it was. Conner remarked earlier how weird it will be to not have you as part of our everyday lives. But you're most definitely part of our lives. We entrusted you with the most important day and you gave us 10x more than we could have ever hoped for. Thank you and God Bless you! I hope we stay in touch! We sure plan to!!
Alexa Ingram
Bride
TOP NOTCH, OUTSTANDING SERVICE PROVIDED with Significant Events. No matter what pops up during an event, Meredith and her team are ready to help. From adding water stations, to helping add fun money to our envelopes, at no time did a member of the team hesitate to help! It's always a pleasure to work with Meredith. Very quick to communicate and has amazing vendor choices to ensure our event is the best of the best!


A.J. Delaosa
Varidesk Senior Community Manager
Meredith, we cannot thank you enough for all of your hard work, creativity, and efficiency to make our wedding so special. You have been such a delight to work with. You are so professional and talented at what you do! You were so quick to respond to and so helpful each and every day. Thank you SO much for making the wedding day run so smoothly. I seriously cannot think of one thing I would have changed. Our wedding went flawlessly. Multiple people commented on how incredible you were. It's a day we will never forget, and we appreciate all you did to make it perfect! YOU ARE AMAZING!!
Cristina Suel
Bride
Meredith was super responsive to a mess of 100+ questions from me across email and text. She had the best ideas and suggestions that really helped me plan my wedding. We 100% could not have had our perfect day without Meredith! All the feedback I received the day after the wedding went in this precise order: 1) Meredith is awesome!! Good job hiring her; and 2) Wedding was beautiful! One of my bridesmaid also made it a point at the wedding to let me know that she loves Meredith! 100% of the credit goes to Meredith, without whom we would not have been able to enjoy our special day to the fullest. Thank you so much, Meredith, our day went smoothly because of you. Thank you for keeping us on time and letting us know when wedding events were coming up throughout the night so that we can prepare. And thank you for feeding me all the champagne I asked for! You are amazing!
Diana Lin
Bride
I would hire Significantly Said for any event needs, high quality, beautiful work, unique to each individual event…..Meredith exceeded all expectations in the wedding planning process. Even being a part of many weddings in the past, I was overwhelmed with all of the action items, options, and decisions to prepare for the big day. Meredith was very thorough in communication, logistics, managing and exceeding expectations, and overall keeping the bride and groom calm during the planning process. We are Dallas natives and we're given so much insight to vendors we have never heard of, all of which contributed to making it a spectacular weekend! Wedding day went off seamlessly. The vendor coordination was on point. Meredith worked behind the scenes to prepare an incredible day of events, and her assistants did an excellent job taking care of the rest, including making sure the wedding party had everything they needed. We got so much positive feedback from guests on our Wedding being the best and funnest wedding they've ever been to! I attribute much of that to the incredible work of Significant Events of Texas.
Alex Henke
Bride
Spectacular Wedding! The Best Wedding Ever.. No detail was overlooked and the execution was flawless. These are few of the many feelings we continue to receive from our guests that celebrated with us on this special day for Vivianna and Joe and our extended family. It was a significant event in our lives, and it could not have been possible without God and the leadership and strategic planning and execution of Meredith Commender and her Team. Great leaders lead from the front lines, and I have never met anyone who is as passionate about customer service, manages every detail, and works as hard as Meredith. We live with the upmost gratitude to Meredith for her relentless pursuit of perfection and commitment to excellence. We are blessed to have Meredith in our lives. Meredith, you and your team have redefined excellence. Amazing. The best event planning and execution I have ever witnessed. I want to express so many feelings of joy. We all worked hard and lived with great faith that our guests would enjoy this event in our lives, and it would be a special day for Vivianna and Joe. Meredith and her team at Significant Events far exceeded our expectations and all our dreams. It was magical!

Ignacio Del Castillo
Father of the Bride