With a background in expositions, corporate events and weddings Rachel Vansell can be described as well versed in event planning. An Oklahoma girl with a Bachelor's Degree in Hospitality / Tourism Management from Northeastern State University who constantly educates herself with industry trends, she joined Significant Events in 2013 with a passion for details and attitude to exceed client expectations.
Rachel's range of planning reaches from leadership conferences for 1200 guests to creating a banquet hall with a plated dinner in the middle of an open field. She strives to make each event worry free for the client through organization, honest input and creativity. Her understanding of an event's vision and needs are sensed if the client is 5 or 1000 miles away. Through local resources and hard work Rachel is ready to become a member of your event team. Rachel lives in Celina with her husband Seth and their two kids.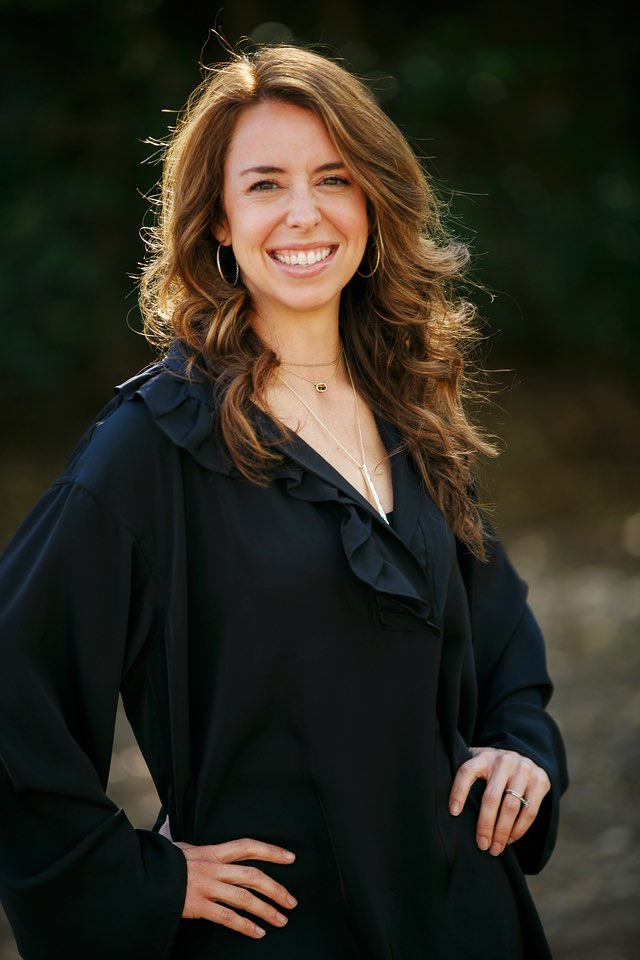 Hampton Morrow Photography
Testimonials
Rachel was just what we needed for our wedding. Being a planner myself I knew I wanted my hands in it all except for the wedding day and that is exactly what happened. I not once worried about the set up of the day or the schedule. I had complete faith and trust in Rachel simply because she was amazing to work with in the pre-planning process! A bride would be silly to not work with Rachel Vansell!
Erin Wellen
Bride
I just wanted to say thank you and let you know what an amazing job Rachel did to help make Meaghan's day so special! She was not only helpful but so kind and always had a smile on her face! I was able to relax and spend the day with Meaghan and enjoy the ceremony and reception. I'm so grateful and wanted to let you know what a blessing she was to our family!
Gwen Kelly
Mother of the Bride
It was such a turnkey event to celebrate our employees and was ran so efficiently that if your staff was resolving problems-we didn't even notice there were any!
Gail Wilhelm
IMS Corporate Marketing Director
Rachel and the team were on top of every detail. I was so impressed with her demeanor and control during the rehearsal as well. I felt very cared for and relaxed during my portion of the evening. I love being surrounded by professionals.
Ken Byrd
Officiant - Love Notes
Planning a wedding 600 miles away is so challenging, but Rachel helped tremendously by being available for any questions or concerns I had. She would text me at anytime to work with my crazy schedule, which I really appreciated! She made some really neat suggestions for our wedding that I think helped make it very unique to Chip and me. Rachel ensured that the rehearsal, wedding, and reception flowed smoothly. She really thought of everything – right down to the to-go box of food and wedding cake in the get-away car. She did such an outstanding job overall – I will definitely be recommending Significant Events to anyone having an event in the area! Thank you again!!
Alexis Hiemenz
Bride
Rachel, and her assistants, nailed it. There's no other way we can say it. We honestly had no worries the day of the wedding. We had so much trust in Significant Events that we asked no questions when guided outdoors for a picture – in the dark. That dark picture turned into the most amazing surprise of a fireworks show.
Christina Phillips
Bride
Thank you for making our special day so perfect! Your staff was so professional and detail oriented. When I walked in our venue for the first time my heart was so full! I don't think I could have done better!! Our wedding day was honestly stress-free and just simply flawless. Many people said it was the best wedding they've ever been to! Thank you from the bottom of our hearts for making our wedding day magical!
Brittini Cooper
Bride
Rachel did a fantastic job helping to plan and to coordinate our wedding. Her communication between us and the vendors was very timely. Every time I had a question, concern or needed something from her, Rachel responded very quickly to make sure I got exactly what I needed. Her suggestions of vendors was great and she was very conscious of our budget. Rachel and her team were wonderful the day of. She organized everything with grace, and I was able to be stress free with her there! Again, I am so thankful!!
Kate Utley
Bride
Rachel, you and your team were absolutely amazing! I seriously couldn't have done any of this without you. Not only did you help us plan the wedding of our dreams, but you also became like family to us. Everything was wonderful and I so appreciate your professionalism, poise, and being a voice of reason during stressful moments. It all went by so fast! Rachel and her staff were amazing day of. From keeping us on track to helping with my dress and everything in between, you guys were on top of it! I took my shoe off for literally 2 seconds and one of you were offering me a bandaid. Everyone was so attentive and we received many compliments!
Rachel Kreitman
Bride
Rachel was amazing throughout the entire planning process!! I wouldn't have been able to make the wedding of my dreams happen without her!! As far as I'm aware there weren't any issues the day of, and if there were Rachel handled them and I never had to deal with it. The day was perfect and Rachel played a HUGE part in that!!
Tara Rupp
Bride
This whole planning process and day of the wedding went so smooth and was so easy thanks to Rachel and her team. She was kind and helpful, handled every curveball I threw her way with ease and professionalism, offered lots of great suggestions, took my stress away and eased my fears with encouraging words and taking tasks away from my plate. She responded to texts, emails and phone calls in a timely manner. Words cannot describe how amazing she is and we were so thankful and blessed to have her as our wedding planner!!!!
Sierra Leavitt
Bride
Praise for Rachel. I was standing with the bride and the band leader talking at the end of the night while the guests exited. They were going on and on about how awesome Rachel had been to work with. The band leader said she's hands down the best he's worked with…she's been so amazing! And just on a personal note, my second shooter and I were tended to for the whole day without asking by Rachel and her assistant who always kept us on schedule. We never had to ask for anything. The day went so smoothly!
John Livas
John Christopher Photography
Rachel was absolutely amazing to work with from start to finish. She was always so quick to respond to my hundreds of questions (literally) and always kept things simple and easy. She was truly a Godsend during the wedding planning process.


Michelle Shaw
Bride
Rachel was wonderful. If there were any problems we did not know. She made a clear timetable and kept us on it perfectly. The whole day was absolutely perfect! We could not have had the best wedding ever without Rachel. People are still talking about how smoothly things went and telling us it was the perfect wedding.
Kelsie Bridges
Bride
Rachel is fabulous. She made our wedding day everything we could have wanted and more and made the experience of choosing and hiring other vendors so much easier than it would have been on our own. Rachel completely understood the vision I was going for and made it all come to life! The day-of Significant Events team was also wonderful! We had an absolute BALL! Everything turned out better than I imagined. She and her team are FABULOUS!!!
Thea McCullough
Bride
Rachel was beyond amazing! Planning a wedding during the pandemic was stressful at times, but she kept me feeling at ease throughout the entire process….The wedding was so so perfect! Thanks to Rachel for everything she did for us!
Rachel Annuziato
Bride