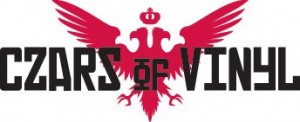 Dallas, TX
To unveil the high tech arm of their audio-visual-DJ-performance company, Czars of Vinyl hired Significant Events to create and promote a launch party. We created a Royal Russian Revolution which perfectly complemented the style and branding of the company and provided them with public relations, marketing, and social networking services to entice guests to attend. Indeed, over 300 party goers enjoyed listening to and viewing Czars' original music and video mash-ups, as we transformed a hip event space into an underground nightclub. Waitresses in sexy Russian costumes served Czartinis and other vodka cocktails. Blinis, caviar, and vodka soaked fruit were passed for guests to munch on all night. Chic lounge furniture and custom centerpieces were brought in, and the hot Gogo dancers in their cages all functioned as eye-popping décor. Cool lighting and video effects were installed as well as custom draping to create a dramatic entrance and exit to the club. As guests departed, they received a copy of Czars' original mixes to take home with them. It was a blast that kept everyone talking!
Photographer Phase 3 Photography
Testimonials
I am very pleased with the event and the work Significant Events did on it. It was excellent! I think everyone was impressed with the entire event. I am grateful to you and all of the vendors. Thank you for delivering a successful event!
Nick Zellem
Owner, Czars of Vinyl
Meredith, just wanted to tell you how much I enjoyed the Czars of Vinyl party last week. Great space, great music, great dancers, and great food and it was coordinated beautifully!. Thank you for the invitation!
Judy Berry
Sahana Floral