At Significant Events, we believe that every part of your special event should have a purpose and be a reflection of the guest(s) of honor. In terms of party favors, let's move past the monogrammed trinkets which always end up in the bottom of a drawer, in the trashcan, or on the tables at the event itself! We at Significant Events of Texas say "Let's reinvent favors!" Rather than forget about favors all together, we recommend making your favors either "usable or consumable," as we like to say and, above all, a memorable reflection of the event itself. Some of our favorite favors we have done with our clients include:
Photo Favors: Of course, you can't go wrong with photo favors from a Photo Booth or Photo Flip Book station! Not only do these favors provide a form of entertainment for the guests themselves, they get to leave with a printed photo memory, and the guest(s) of honor receive a copy of everyone's pictures as well so they can reflect on the fun the guests had at the event!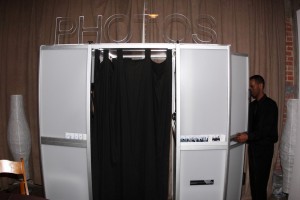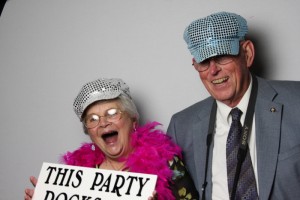 Candy Buffet: Guests are treated to the guest(s) of honor's favorite candies, displayed beautifully in Significant Events' candy jars. Kick it up a notch by adding candy bags or boxes with the logo of the party. And don't restrict yourself to candy! Why not pick different forms of granola, nuts, and dried fruits, and build your own trail mix? Or how about a variety of peppers, tomatoes, and spices to build your own salsa?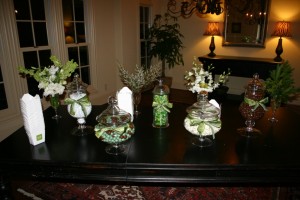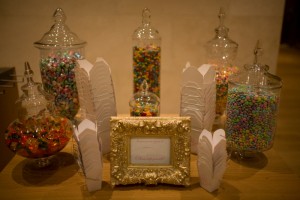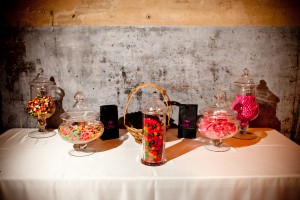 Consumable Treats: Some of our favorite "consumable" favors have included a small bag containing a mini soft cheese, a cheese spreader, and chocolate covered strawberries for a wine-loving couple; a "Stroopwafel" for a couple who had lived briefly in Amsterdam; a chocolate mold of "lovebirds," for a couple who made lovebirds a central décor element of their wedding; and chocolate dipped fortune cookies with a personal message inside from a company doing a Grand Opening;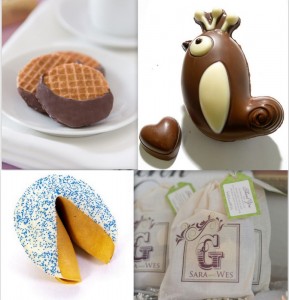 Usable Goods: Some of our favorite "usable" favors have included a handmade Chinese pin cushion from a bride who loved to sew; a bookmark from a bride who was an English teacher which stated, "Thanks for marking this day with us!"; a CD of original tracks for a Launch Party for a DJ; custom made stone coasters for an anniversary party in which a Bible verse played a central role; engraved Pilsner glasses that were both used to serve beer at a wedding and then taken home by guests; personalized luggage tags from a bride who was a flight attendant; calculators with a personalized message of "We Add Up" from a bride and groom who were both accountants; and lottery tickets with a message on the envelope stating "Lucky in Love"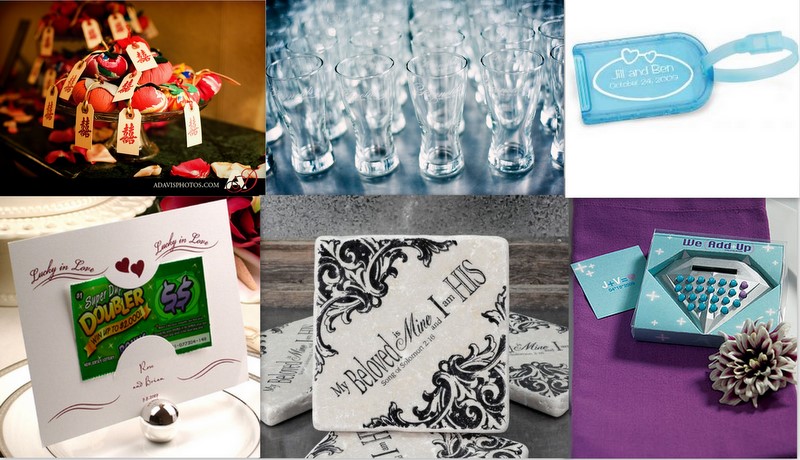 Charitable: Don't like any of the above ideas? How about making a donation to your favorite charity in the name of your guests? Simply provide a small card to each of your guests letting them know about the donation you have made. Truly, this is the gift that keeps on giving!