Check out Kathryn & Nick's Highlight Film by John Christopher Films
January 26, 2014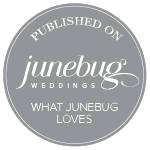 Significant Events of Texas has been published on Junebug Weddings
April 24, 2014
Let me start this story with my wonderful boyfriend, now fiancé, is a coach and a math teacher. Seth thinks in terms of logical equations or playbooks and I love him for it. But when he started to plan his proposal, he got a small taste of what a day in my life of as a new wedding planner looks like.
For as long as I can remember 4th of July has been my favorite holiday, filled with memories of backyard barbecues, the smell of summer and sparkling explosions in the sky! So this past July when Seth told me he wanted to spend the day together and go watch a fireworks show, I didn't think anything of it. After a day of relaxing, we headed to Kaboom Town in Addison in a borrowed truck from one of his friends. On the rooftop of the Intercontinental Hotel, during one of the best fireworks finale's in the country, Seth said "You think those are pretty…check this out" and pulled a beautiful ring out of his pocket and proposed. What I thought what a photographer from the town of Addison, turned out to be a friend of his that captured the entire experience. Seth took my expectations for a proposal and blew them out of the sky…literally!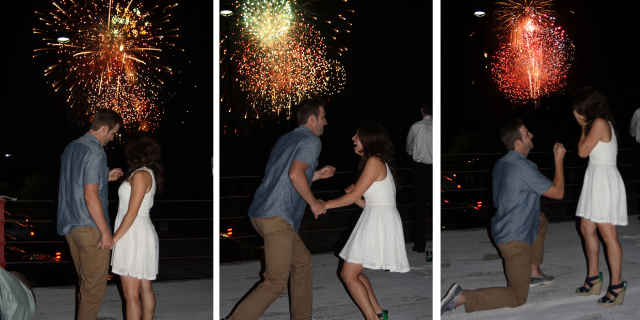 Great story huh? Good thing that's not where it ends! We headed to our favorite bar to celebrate and meet his friend to give the borrowed truck back. When I walked into the room I was met with over 50 of my closest friends and family members. The word "surprised" doesn't do that moment justice! After I cried, A LOT, and hugged as many people as I could I looked to Seth for an explanation of how he pulled this off. His response was "I had a lot of help."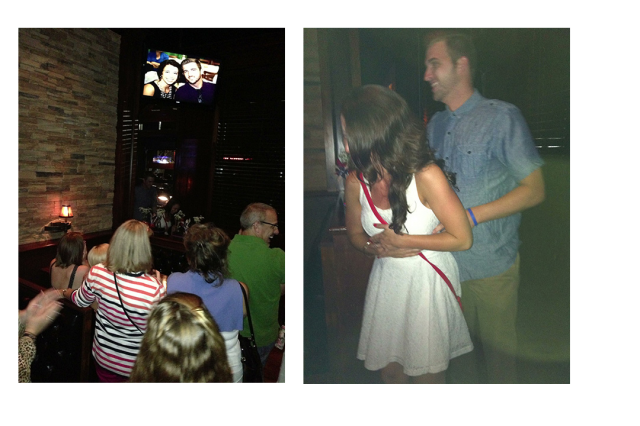 Turns out the planning for this party started back in February and his first call was to a very close friend of mine who is also in the event planning industry. From there they created a team of friends, family and rockstar vendors to plan this party. Some of the main aspects are very similar to wedding planning, selecting a venue within a certain budget, finding food options that fit the occasion and creating the atmosphere you and your guests will enjoy most. But don't miss the most important part of any sort of event planning – finding someone you trust to take care of all the details. Seth recognized from the beginning that he didn't have the knowledge of the events industry to plan this to my incredibly high standards. And in order for him to enjoy the experience he had to have someone preparing and executing all the day of details.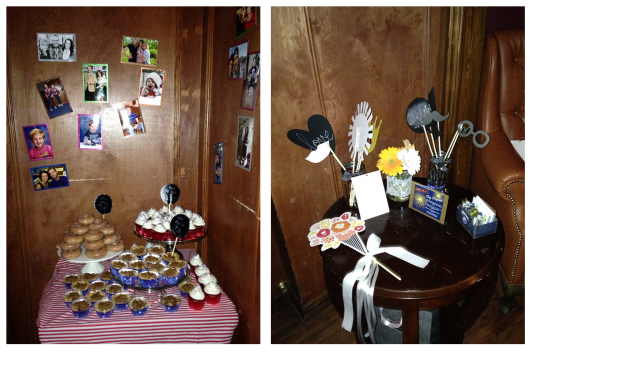 With a new appreciation of the world of events, Seth and I dove into to planning of our wedding…I can't wait to share those stories with you! Watch for my next post about the mind of a wedding planner when she's planning her OWN wedding!
xoxo,
Rachel Lynn