We Love Our New Office!
May 1, 2012
Trish & Steve's Highlight Film!
September 11, 2012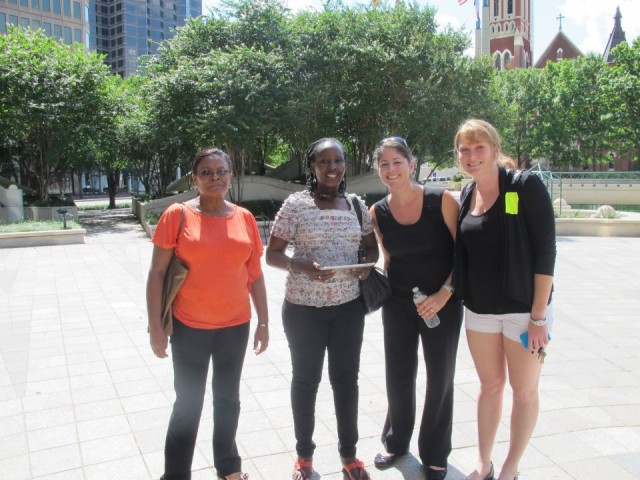 Something very cool Meredith got to do thanks to Marion Marshall of Absolutely Blooming, who mentors Eva, a wedding planner from Rwanda; and Juliette, a wedding planner from Trinidad. The Institute for the Economic Empowerment of Women brought them here for several learning opportunities, and we were able to walk them through our wedding before it started and talk about the planning, design, and execution of the wedding. Thank you, Marion, for the opportunity!