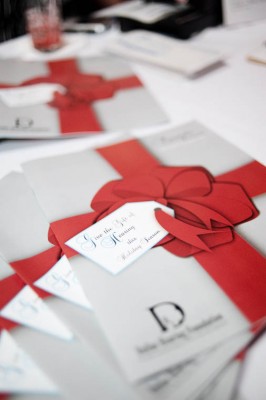 Dallas, TX
Significant Events is proud to be working with the Dallas Hearing Foundation to produce their first annual fundraising gala on December 19th, 2009 at Union Station in Dallas. The DHF has provided cochlear implants, hearing aids, auditory-verbal therapy, and educational support with over $1 million in services since 1997. To educate the public about their philanthropy and provide a little taste of the fantastic December gala, the DHF hosted a Gala Preview Party at Hickory Street Annex. Generous vendors provided delicious food and drink, beautiful lighting and décor, and informative displays. To learn more about the Sounds of the Season gala, visit www.soundsoftheseason.org.
Photographer VIM Studio
Testimonials
The event last night exceeded my expectations. Everyone did a great job and I was complimented repeatedly on the image portrayed of DHF by the volunteers and the event itself. I was happy to see many faces who were learning about DHF for the first time!
B. Robert Peters, M.D.
Dallas Hearing Foundation President
The preview party was definitely a success, in terms of having a first class event, a good turnout, gaining new supporters & volunteers and proceeds! We are very happy with everything!
Melissa Benton
Dallas Hearing Foundation Administrator