Significant Events featured on Style Me Pretty!
February 18, 2011
We Love Our New Office!
May 1, 2012
Photo favors have remained popular in recent years as they provide both a take-home for your wedding guests and a source of entertainment at the wedding itself. Variations of this idea are now available to give you budget options and to set your wedding apart: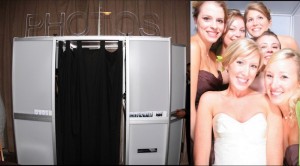 Photobooth: The traditional photobooth is sure to be a crowd pleaser as guests can gather in the booth for fun shots throughout the night and have strips of pictures printed almost instantly. A CD of all images is typically provided for the bride and groom, so they can see the fun their guests had throughout the evening!



Photo Flipbooks: Photo flipbooks are an absolute blast at any event and are starting to appear more and more at weddings. A small area is set up at your reception with a white screen as a backdrop. A 6 second video is recorded of guests having fun and being silly, and then 1.5 minutes later, voila! A flipbook is created with custom art work to match your wedding colors and theme and is a fabulous favor for guests to take home and enjoy for weeks to come! As the pages are flipped, the guests appear to be moving, and the bride and groom receive a disc of all video captured throughout the evening for extra laughs!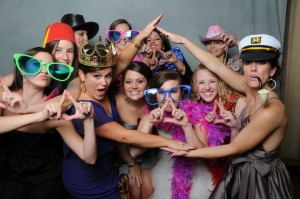 Photo Station: Similar to a photo booth, the photo station is a reserved area at your reception with a neutral backdrop for large (or small!) groups of guests to be photographed without having to squeeze into a tiny booth! 4×6 prints can be printed on site and distributed to guests as favors, and of course a disc of all photos is provided for the bride and groom! Some companies are even offering instant Facebook posting and tagging via iPad as part of the station as well!