2015 Most Memorable Moments
December 28, 2015
2017's Most Memorable Moments
December 30, 2017
What a year it has been! With 49 events under our belts this year and a host of new experiences and clients, 2016 has been our best year to date! Here are our favorite memories!
MOST MEMORABLE BRIDAL GOWN: TAWNA'S GOWN (Nha Khanh Atelier; Stanley Korshak)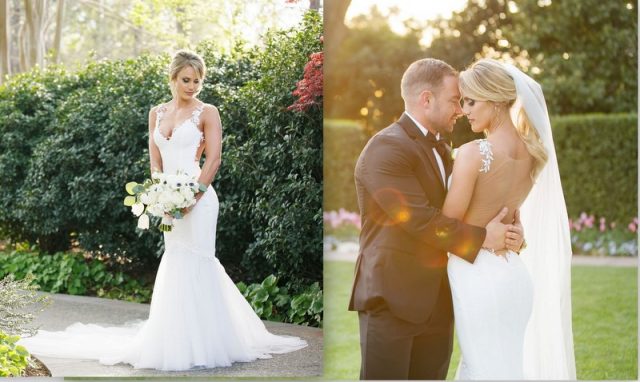 Tawna's custom Nha Khanh Atelier gown was a jaw-dropping, stunning creation. Tawna met with Khanh at Stanley Korshak to explain her dream vision for her gown, and sketch after sketch, and piece by piece it was crafted to fit her figure and her hopes! The end result was nothing short of perfection!
MOST MEMORABLE BRIDESMAID GOWNS: NIKKI'S BRIDESMAIDS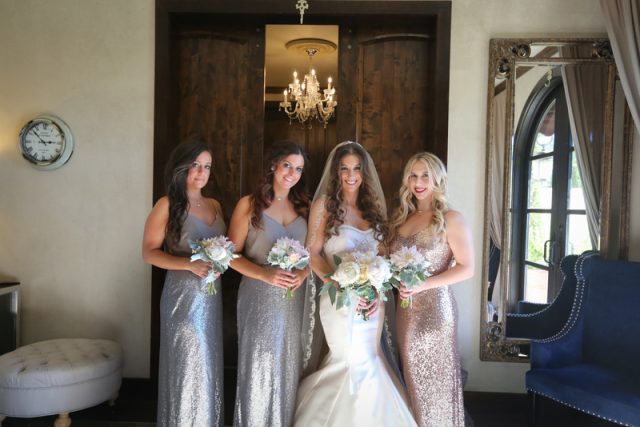 You can never go wrong with champagne and blush with a touch of sparkle, and Nikki's bridesmaids wore this look beautifully!
MOST MEMORABLE GROOMSMEN ATTIRE: DERRICK & HIS GROOMSMEN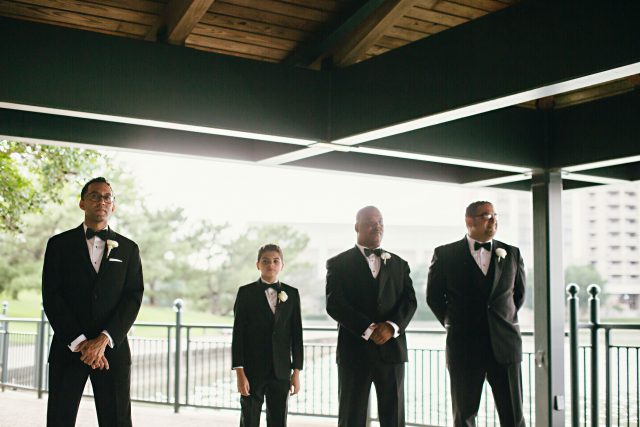 Derrick and his groomsmen were styling in their classic black and white tuxes! We loved seeing these gentlemen at the altar, especially Sarah's 13 year-old son Tarek!
MOST MEMORABLE HAIR & MAKE-UP: BEAUTY & THE BLUSH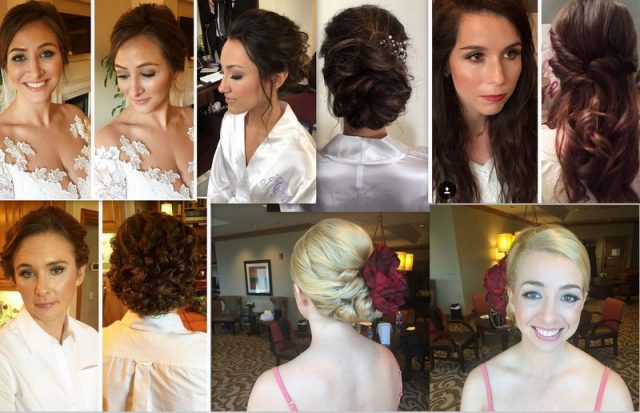 Lead Artist and Beauty & the Blush owner Rayven Walker and her team helped our brides Allie, Alex, Jessica, Carolyn, and Alexandra look and feel their most beautiful.
MOST MEMORABLE WEDDING DESIGN: MORGAN & TY'S WEDDING (Arlington Hall, Branching Out, Beyond, Posh Couture Rentals, BBJ Linen, Wildflower Linen, Bella Acento, Propmaker, Frosted Art, Huck & Pippa)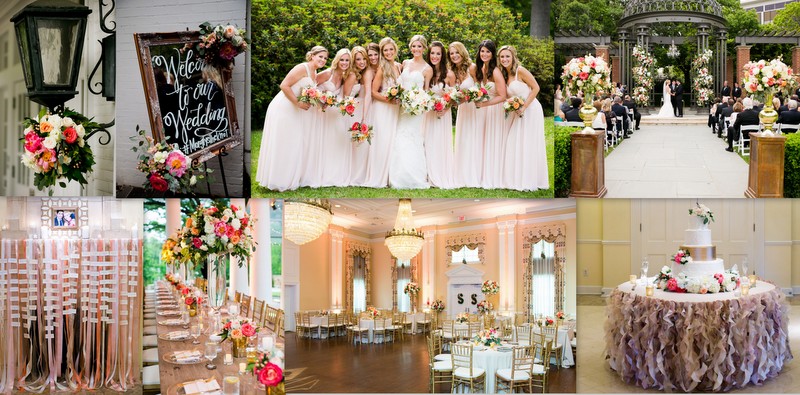 Morgan & Ty's wedding was truly a sight to behold with gorgeous blush, ivory, peach, and coral florals by Branching Out; paired with taupe linens from BBJ and Wildflower; gold chairs, chargers, and flatware from Posh Couture Rentals; lounge furniture by Propmaker and Bella Acento; and everything lit so beautifully with uplighting, twinkle lights, and chandeliers by Beyond. Wish we could do it all over again!
MOST MEMORABLE DESTINATION WEDDING: AMY & THOMAS'S WEDDING IN AUSTIN (Central Christian Church, Four Seasons Hotel, Amanda Pomilla Photography, LeForce Entertainment, Stems of Austin, Monarch Event Rentals, Transportation Consultations, Adore Salon)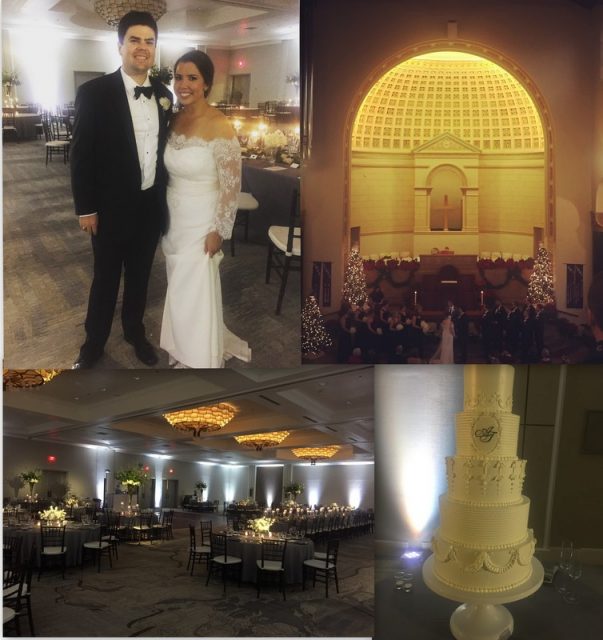 Amy & Thomas's Austin wedding was such a great day! We loved working with a combination of Dallas and Austin based vendors and seeing the day come together at the Four Seasons!
MOST MEMORABLE INDIAN/DESI WEDDING: AMBREEN & OBAID'S MEHNDI & SHAADI (Hotel Intercontinental, VEK Photography, Inspired Effects, Ms. Painted Lady, Henna by Uzma, Saffron House, Texas King, FunAsia, Weddings by Farah, Natalie's Cake, Outspoken Visions, Blue Diamond Limousine)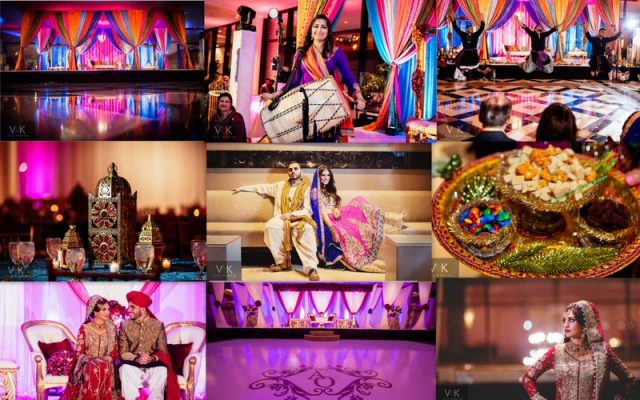 Ambreen & Obaid are of Pakistani descent and had a gorgeous, colorful, and fun multi-day celebration here in Dallas. We loved getting to coordinate the festivities for 700 guests and see all of the incredible details and cultural elements.
MOST MEMORABLE CULTURAL FUSION WEDDING: KRISTIN & AVINASH'S WEDDING (The Empire Room, Petals Couture, Fairy Godmother Bridal, Ryan O'Dowd Photography, LeForce Entertainment, Astounding Sounds, Celebration Catering, Barwarchi Catering, DholiTK, Annie's Culinary Creations, BBJ Linen, Agha Juice, Love Notes)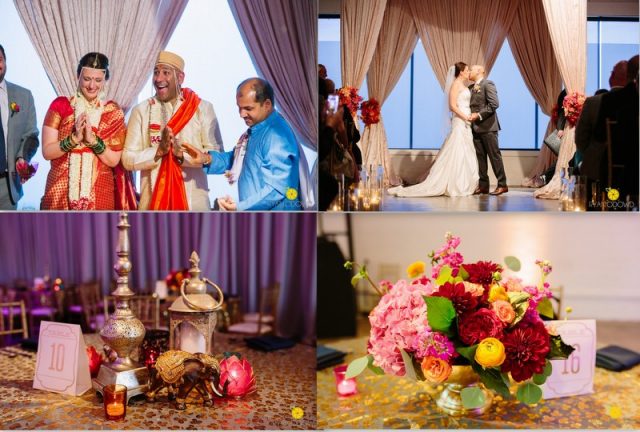 Fusion weddings are some of our favorites to do! We love to see two cultures coming together in the spirit of love and unity, and that is just what happened with Kristin & Avi's big day! We incorporated both a Hindu ceremony and a Western ceremony, complete with Kristin and Avi dressed in appropriate attire for each celebration. We provided both Indian and Western catering and desserts, music, and decor. It was such a fun wedding that gave everyone a chance to experience the cultures of both the bride and groom!
MOST MEMORABLE CORPORATE EVENT: STREAM REALTY PARTNERS' SUMMIT (Gaylord Texan, Lightly Photography, LeForce Entertainment, Cory Morrow Band, Shag Carpet, Space Lighting of Texas)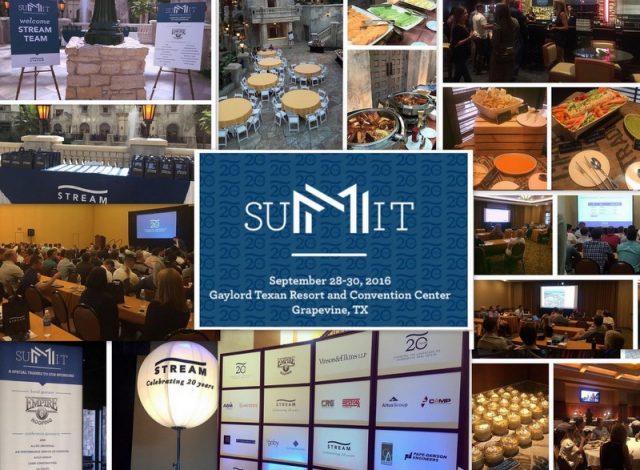 We had a great year working with Stream Realty Partners and completed a total of 5 events in 2016 for this company. Our favorite was the multi-day Summit held at the Gaylord Texan. Meetings, panels, dinners, and after parties made this a fun few days celebrating the full scope of work that Stream executes.
MOST MEMORABLE CHARITABLE EVENT: DALLAS HEARING FOUNDATION'S 8TH ANNUAL FUNDRAISER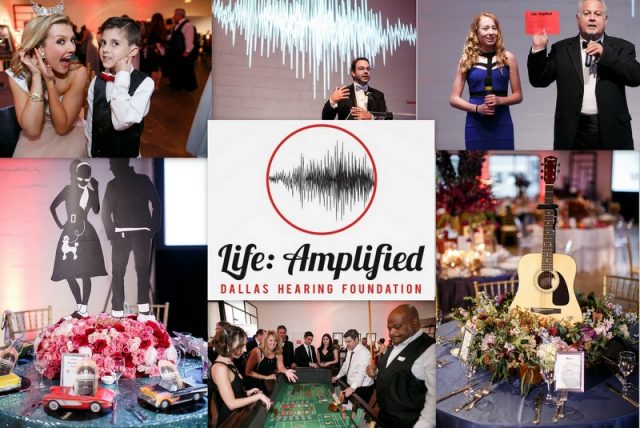 We have been so fortunate to work with our beloved client, the Dallas Hearing Foundation, on their annual fundraiser for the past 8 years. They have truly become a family to us! This year's event theme was "Life: Amplified" and featured music inspiration on the inspiring tables designed by Dallas's best florists/designers, delicious food, casino games, and of course, moving testimonials of DHF recipients. We raised a record amount of money this year for those in need, and we can't wait until next year's event!
MOST MEMORABLE EVENT DECOR: BELLA ACENTO

We had a wonderful experience working with Bella Acento for the first time in 2016. Their lovely accent pieces provided some beautiful decor elements for the weddings of Morgan & Ty and Alex & Matt!
MOST MEMORABLE D.I.Y.: ALLIE & ETHAN'S WEDDING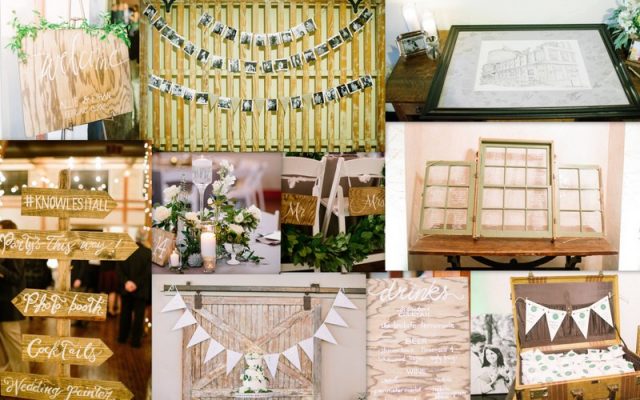 Allie & Ethan's wedding was a vision of rustic elegance enhanced by the numerous Do-It-Yourself projects of Allie, her mom Robin, and Ethan's mom Holly! We loved all of the pretty wood signage they created as well as fun additional personal touches for the couple to cherish for years to come!
MOST MEMORABLE BRIDAL BOUQUETS: KATE FOLEY DESIGNS

Such incredible bridal bouquets this year from one of our fave florists, Kate Foley! These bouquets for Jessica, Christina, and Tawna were so spectacular and had all the guests and social media followers talking!
MOST MEMORABLE BRIDESMAID BOUQUETS: PETALS COUTURE

We loved working with owner and designer Emily Howe this year on so many great weddings, including those of Allie, Morgan, and Kristin! Our bridesmaids in each wedding had the chance to carry the best accessory: a beautiful bridesmaid bouquet!
MOST MEMORABLE CENTERPIECES: LUSH COUTURE FLORAL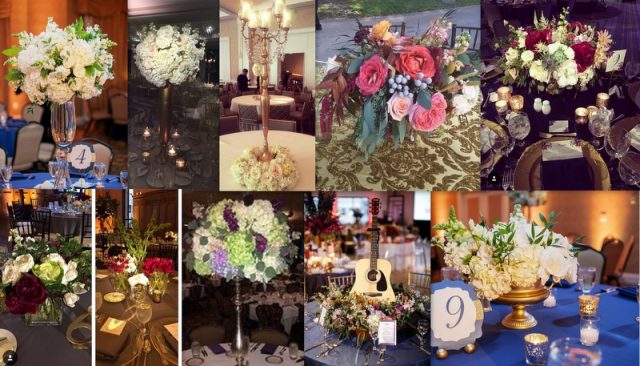 We just love working with Deitra Butler, the talented designer and owner of Lush Couture Floral. She blows our clients away every time with her stunning work which we were privileged to see this year with the weddings of Alex & Matt, Alexandra & Brandon, Carolyn & Darryl, Danielle & Mike, Lindsey & Carlos, Mahsh & Wander, and at the DHF Gala!
MOST MEMORABLE HEAD TABLE: DANG & JIMMY'S HEAD TABLE (Antebellum Designs, Posh Couture Rentals, BBJ Linen)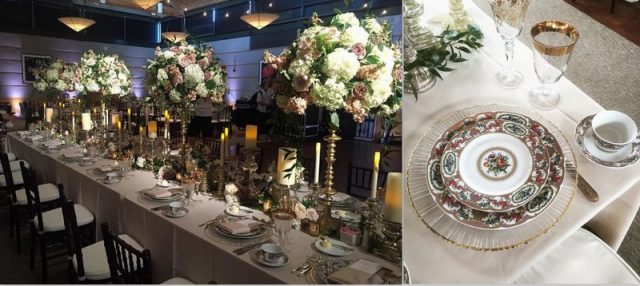 Dang & Jimmy's head table was designed by Antebellum Designs, Posh Couture Rentals, and BBJ Linen to reflect Dang's vision of an elegant garden party, and it definitely was a memorable one. So pretty!
MOST MEMORABLE LIGHTING: BEYOND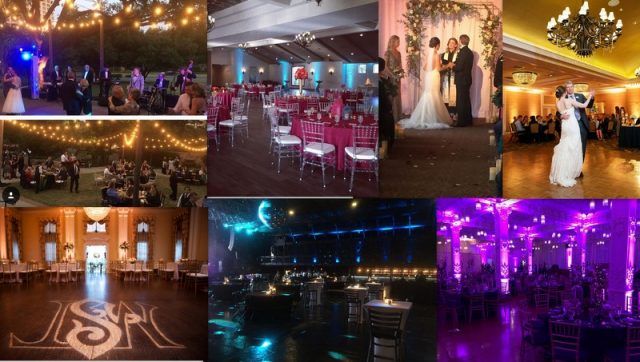 The lighting from Beyond always makes such a difference in the design of our events and is such an important element for all events large or small. We had great lighting design this year from the Beyond team at the weddings of Ashley & Ryan, Christina & Rehan, Alex & Matt, Jessica & Chris, and Morgan & Ty as well at the holiday parties for Poo-Pourri and Stream Realty Partners!
MOST MEMORABLE AV/TECHNICAL PRODUCTION: LEFORCE ENTERTAINMENT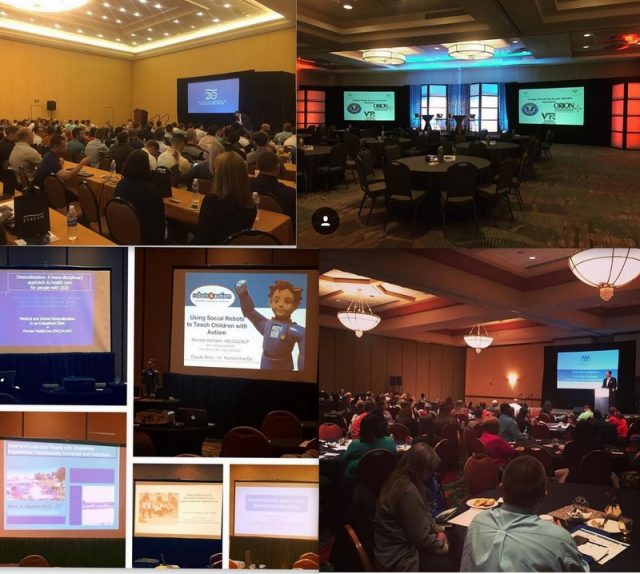 Our dear friends at LeForce Entertainment have grown their company in leaps and bounds this year, so we were so proud to have them partner with us on so many of our corporate and charitable events for Technical/AV Production. A special shout out to LeForce Production Manager James Davis for his work on these events for Value of a Veteran, Stream Realty Partners, Crescent Communities, Service First Mortgage, and Metrocare.
MOST MEMORABLE CAKES: FROSTED ART BAKERY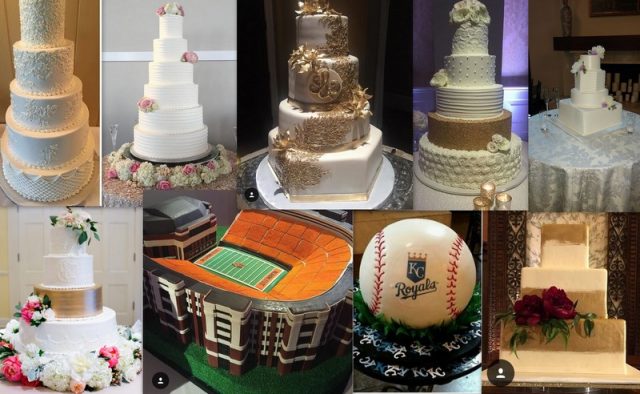 Stunning cake creations this year from Frosted Art! We loved the designs Bronwen Weber and her team created for the weddings of Carolyn & Darryl, Cassie & Drew, Danielle & Mike, Jenna & Jeb, Morgan & Bo, Morgan & Ty, and Shereen & Don!
MOST MEMORABLE LINENS: BBJ LINEN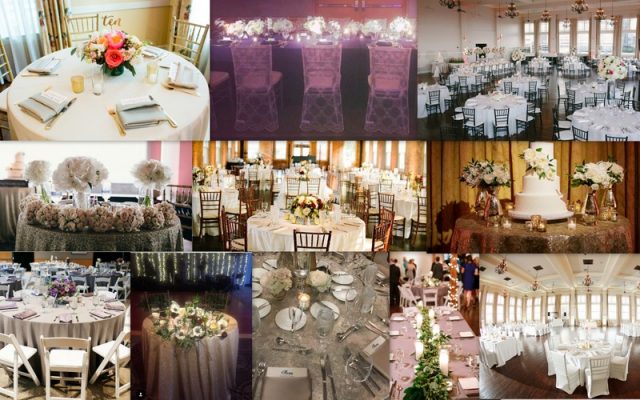 Our favorite linen vendor BBJ Linen did it again this year by delivering awesome linens at great prices to so many of our clients! We were so glad to work with them to dress up the tables for the weddings of Allie & Ethan, Allison & Chris, Ashley & Ryan, Carolyn & Darryl, Christina & Rehan, Dang & Jimmy, Danielle & Mike, Jenna & Jeb, Jessica & Chris, Kristin & Avi, Kristen & Jason, Morgan & Ty, Mahsh & Wander, Sarah & Derrick, Stacy & Derrick, and Tawna & Greg.
MOST MEMORABLE RENTALS: POSH COUTURE RENTALS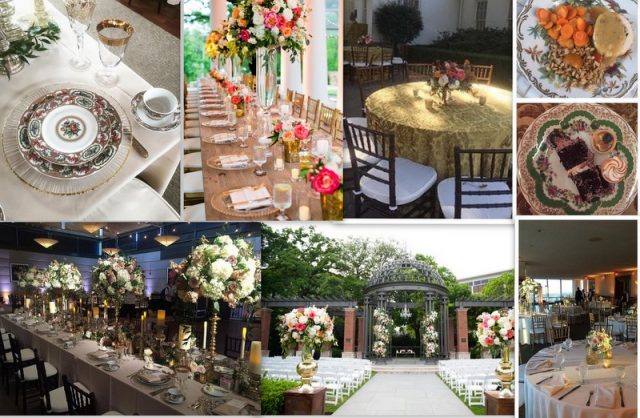 We had a positive and productive year working with Posh Couture Sales Consultant Kara Farley who helped us add some attractive rentals to the weddings of Dang & Jimmy, Alex & Matt, Hannah & Trevor, and Morgan & Ty!
MOST MEMORABLE INVITATION SUITE: ALEXANDRA & BRANDON'S INVITATIONS (Significantly Said)

Alexandra & Brandon's invitation suite was one of our favorites of all time! Just loved the pairing of the bold yet elegant midnight blue with softer tones and all of the floral prints, especially on the envelope! Thanks to Significantly Said designer Abby Leal for her great work on this suite!
MOST MEMORABLE CEREMONY LOCATION: THE DALLAS ARBORETUM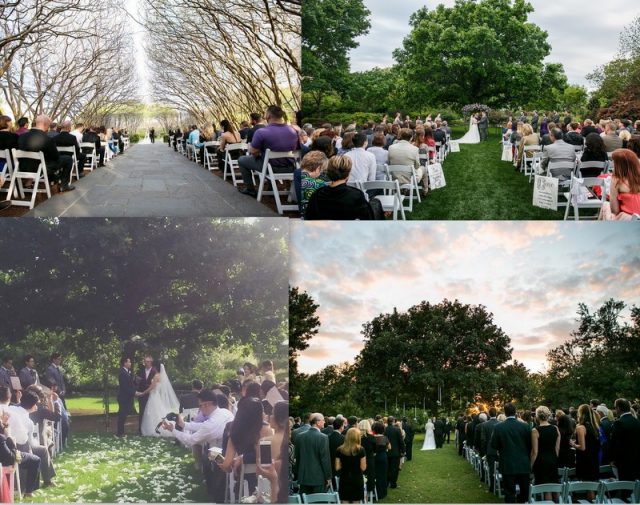 Once again the Dallas Arboretum ranks as one of our favorite venues, hosting some of our most memorable ceremonies of the year: Tawna & Greg's, Allison & Chris's, Kristen & Jason's, and Dang & Jimmy's.
MOST MEMORABLE RECEPTION LOCATION: ARLINGTON HALL

Classic Arlington Hall always makes for a grand wedding venue with it's varied event spaces both inside and out. It was the perfect fit for the weddings of Morgan & Ty and Alex & Matt!
MOST MEMORABLE ENGAGEMENT PHOTOS: THE TARNOS

Britney & Ben Tarno captured some our favorite engagement shots this year, making our couples feel so comfortable and showcasing their relationship. Loved their photos of Allie & Ethan, Meaghan & Tyler, and Stacy & Derrick.
MOST MEMORABLE BRIDAL PORTRAITS: JOHN CHRISTOPHER PHOTOGRAPHY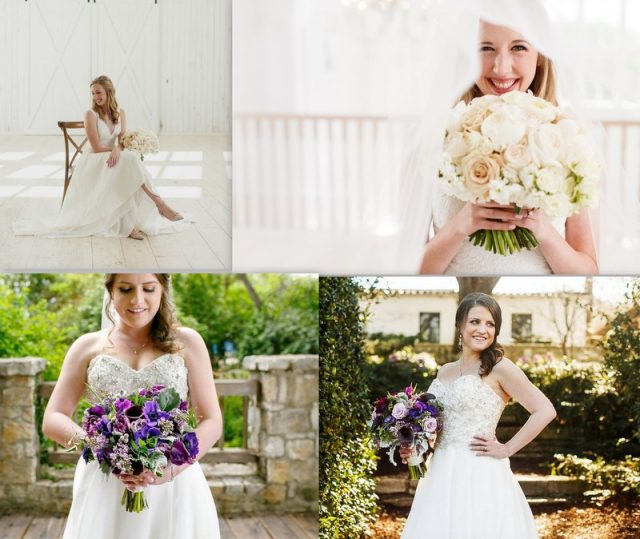 Photographer John Livas did a great job capturing the beauty of our brides Jenna & Allison this year. We loved seeing these portraits displayed on the wedding day!
MOST MEMORABLE WEDDING PHOTOGRAPHY: HAMPTON MORROW PHOTOGRAPHY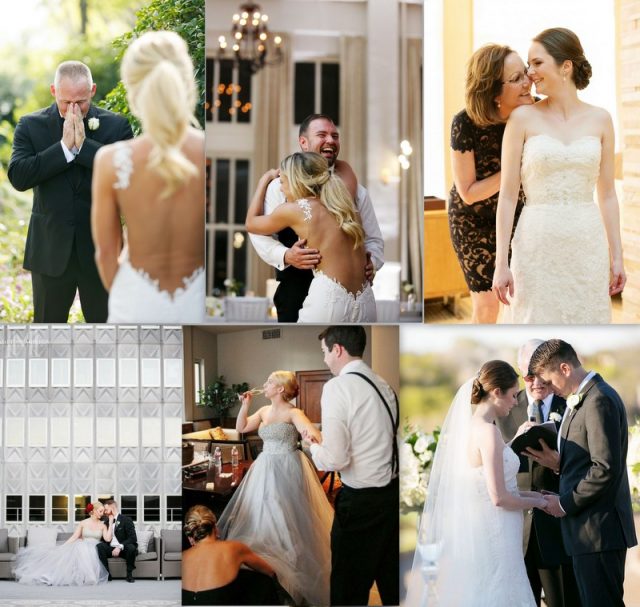 Photography duo Stefanie & Ben Morrow gave us some lovely and memorable images this year from the weddings of Ashley & Ryan, Carolyn & Darryl, and Tawna & Greg. We always love to see the images we receive from Hampton Morrow!
MOST MEMORABLE VIDEOGRAPHY: LUMINESCENT STUDIOS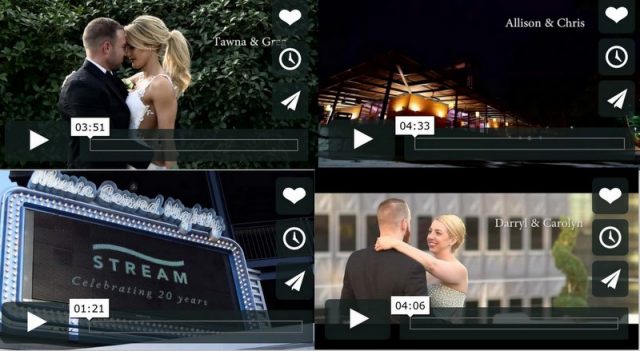 Newcomer to owning his own business Brennan Sapp definitely delivered this year for our clients, and we had great experiences working with Luminescent Studios for the weddings of Allison & Chris, Tawna & Greg, and Carolyn & Darryl as well as the State of the Market event for Stream Realty Partners!
MOST MEMORABLE DJ'S: LEFORCE ENTERTAINMENT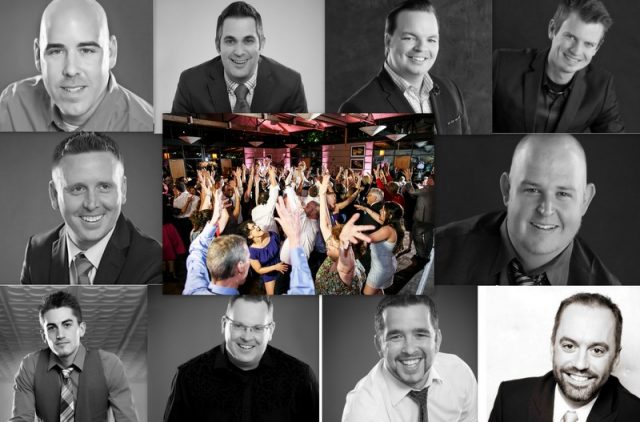 The best DJ's around! Every party with them is perfection, and we love the professionalism and fun they bring to all of our weddings! This year we worked with Michael for Alex & Jason; with Cratin for Allie & Ethan, Carolyn & Darryl, and Stacy & Derrick; with Ed for Kristen & Jason and Allison & Chris; with Glenn for Amy & Thomas; with Adam W. for Cassie & Drew; with Nate for Darlene & Eric; with Adam M. for Dallas Hearing Foundation; with Dominic for Hannah & Trevor and Kristin & Avi; with Jake for Morgan & Bo; and with Matt for Tawna & Greg!
MOST MEMORABLE LIVE BAND: IDT BAND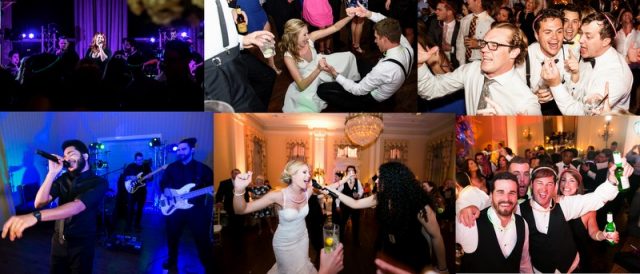 We always love the opportunity to work with IDT Band at our events who bring great energy, musical talent, and professionalism to our receptions. They kept the dance floor packed at the weddings of Morgan & Ty and Jenna & Jeb!
MOST MEMORABLE CATERING: CN CATERING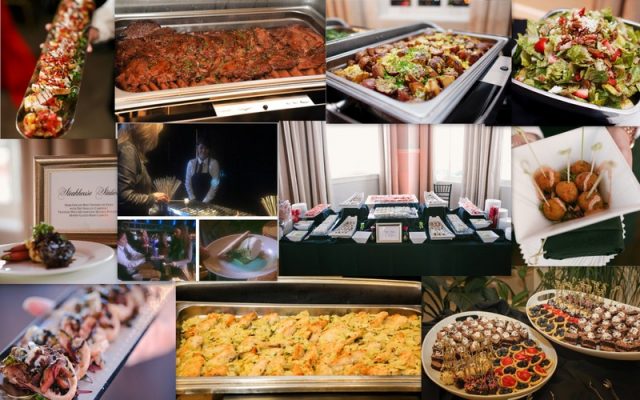 From cocktail receptions to buffets to stations to plated meals, CN Catering always has our clients covered both at their venues The Room on Main and The Windsor and at off-site locations. Only rave reviews about the food and service from the weddings of Jenna & Jeb and Tawna & Greg, the Service First Mortgage Company Rally, the Stream Realty Partners Holiday Party, and the Dallas Hearing Foundation Fundraiser!
MOST MEMORABLE OFFICIANTS: LOVE NOTES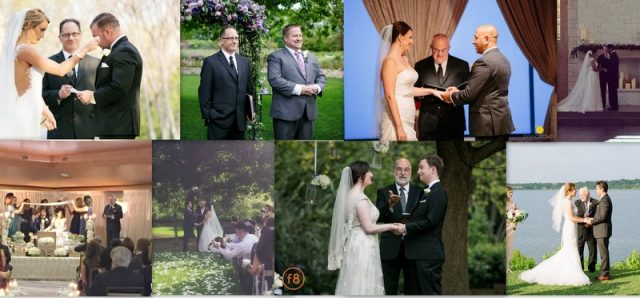 No matter the culture or the faith, Love Notes' seasoned professionals always put our clients at ease and deliver meaningful and moving wedding ceremonies. Loved working with Frank for Tawna & Greg and Allison & Chris, with Ken for Mahsh & Wander and Dang & Jimmy, Daniel for Kristen & Jason, and with Buster for Christina & Rehan and Kristin & Avi!
MOST MEMORABLE HASHTAG: #TIMETOPARKTHECARR (Jenna & Jeb's Wedding)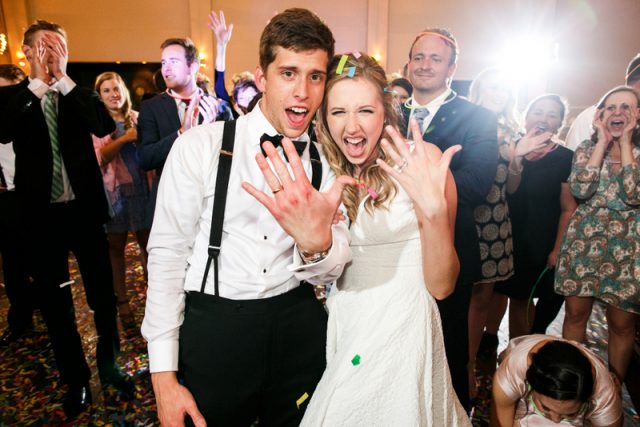 What time is it when Jenna Carr and Jeb Park decide to get married? It's #TimeToParkTheCarr (: Of course!
MOST MEMORABLE SURPRISE: KRISTEN & JASON'S HIGH FIVE HANDS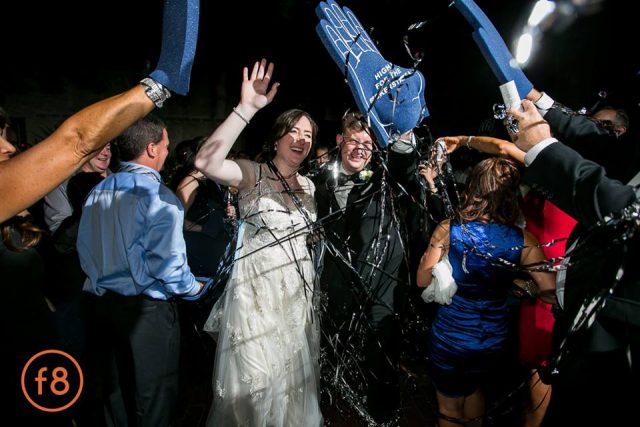 For our high-five loving bride and groom Kristen & Jason, who even followed their kiss at the altar with a high five! – there was no better surprise for their send off than huge high five hands! High Five for the Bickerstaffs!
Thank you to all of our fantastic clients and trusted vendors who made 2016 a banner year. We are so lucky to work with you and know you year after year. Cheers to the future and an even better 2017! Happy New Year!
Love,
Meredith, Elizabeth, Rachel, & Kristin