2012 Most Memorable Moments!
December 19, 2012
What a wonderful year of events it has been! 37 different events, clients, and experiences, and we have loved them all! Here are our faves for 2013!
MOST MEMORABLE BRIDAL GOWN: KATHRYN'S GOWN (Monique Lhullier for Neiman Marcus)
Kathryn's lace covered gown with high neck and ribbon belt detailing was just so lovely and perfect for her frame. She looked like an elegant Grace Kelly walking down the aisle to her groom Nick.
MOST MEMORABLE BRIDESMAIDS DRESSES: MEAGAN'S BRIDESMAIDS (Dessy from Brides by Demetrios)
I absolutely loved the smoked lilac color of Meagan's bridesmaids dresses. This was the only time this year we saw this color, and it paired beautifully with the yellow and white floral from Out of the Garden.
MOST MEMORABLE GROOMSMEN ATTIRE: PAUL & HIS GROOMSMEN (Oleg Cassini from Tuxedo Junction)
Paul and his groomsmen were looking sharp in their classic black tuxes with tie and vest. We got a great shot of them all sharing cigars later in the evening as well!

MOST MEMORABLE HAIR & MAKE-UP: AW WEDDING HAIR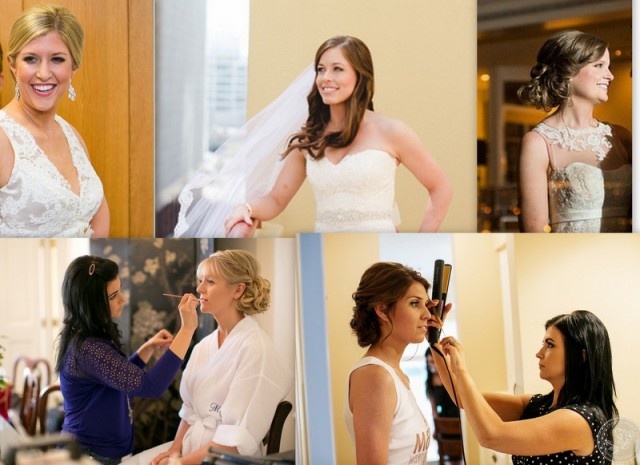 AW Wedding Hair owner Angie Dawkins has been making our brides, attendants, and moms look fabulous for years, and 2013 was no exception! Bailey, Meghan, Brittany, Rachel, and Erica all looked amazing thanks to Angie and her team!
MOST MEMORABLE EVENT DESIGN: AMANDA & ROWDY'S WEDDING (The Adolphus Hotel, Beyond, Big D Party Rental, Branching Out, GBS Linens, Significantly Said, and Wildflower Linens)
Amanda & Rowdy's summer wedding turned out so beautifully! With elegant silk & lace invitations and day of design pieces from Significantly Said, lush and gorgeous floral from Branching Out, luxurious linens from GBS and Wildflower, gold chargers and chairs from Big D Party Rental, and of course beautiful lighting surrounding the room and cascading from the ceiling by Beyond. It was a wedding to remember!
MOST MEMORABLE D.I.Y. DESIGN: BRITTANY & BEN'S CEREMONY DESIGN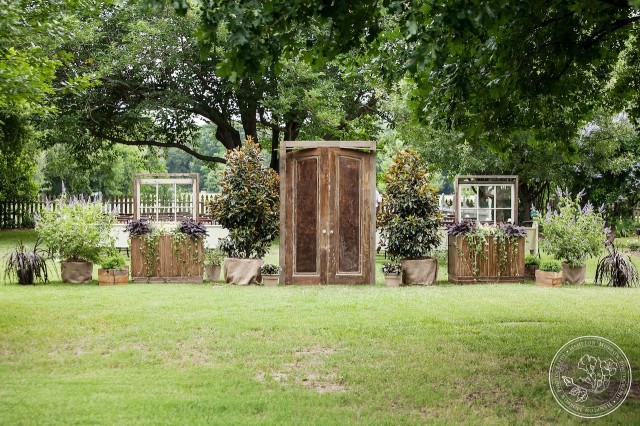 Our favorite D.I.Y. element ever! Brittany's father constructed this ceremony entrance out of antique family heirlooms, and the result was just breathtaking! It was the perfect way for his daughter to enter her "sanctuary" in the backyard of the home she grew up in.
MOST MEMORABLE BRIDAL BOUQUETS: BRANCHING OUT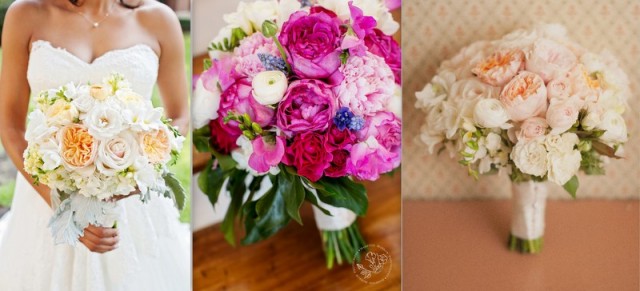 Amanda, Carlie, and Traci's bouquets from Branching Out were full, textured, and lovely. All three ladies cried as soon as they saw them!
MOST MEMORABLE BRIDESMAID BOUQUETS: LUSH COUTURE FLORAL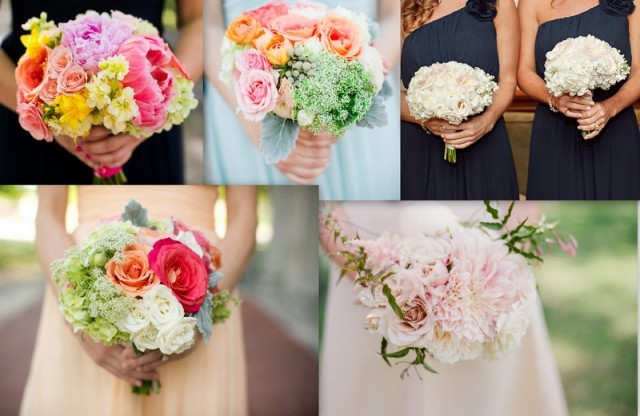 We loved seeing all of the bright and beautiful bridesmaids bouquets that Lush Couture provided for our wedding parties this year. Each one was so unique and always complemented the bridesmaids' dresses perfectly!
MOST MEMORABLE LARGE SCALE FLORAL PIECES: BRANCHING OUT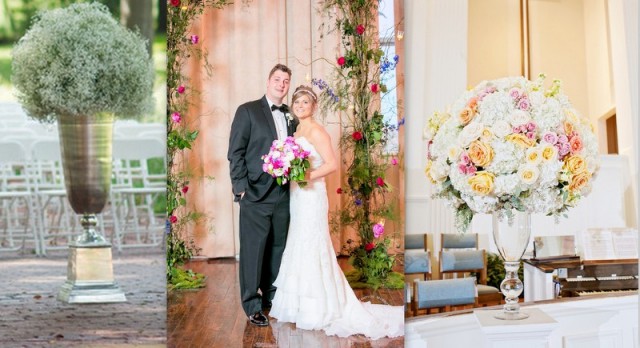 From Traci and Damon's baby's breath altar pieces, to Carlie and Paul's stunning ceremony arch, to Amanda and Rowdy's full altar pieces, we loved all of the large pieces that Debby and her team at Branching Out put together for us this year!
MOST MEMORABLE CENTERPIECES: LUSH COUTURE FLORAL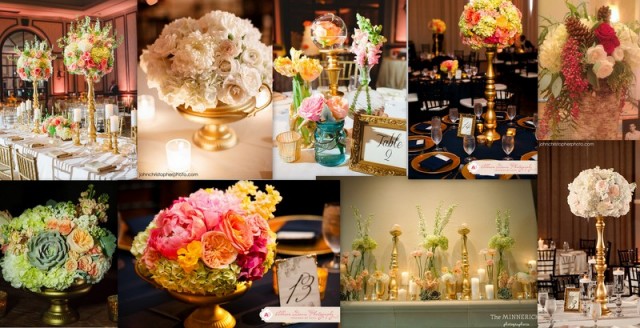 Year after year, wedding after wedding, I am always blown away by the work Deitra Butler of Lush Couture Floral creates for our clients. It is always gorgeous, creative, and well balanced. We are so lucky to work with her!
MOST MEMORABLE LIGHTING: BEYOND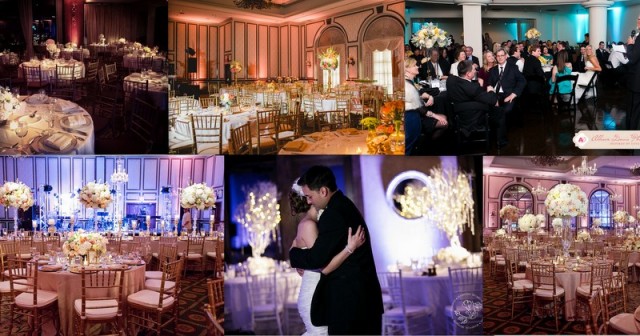 We hear it time and again from our clients and we couldn't agree more: Lighting makes all of the difference. And Beyond is the best in the biz. We love working with their team to ensure that all of our events look their very best!
MOST MEMORABLE BRIDAL CAKE: AMANDA'S CAKE (Fancy Cakes by Lauren)
We loved this beautiful and classic design from rockstar cake designer Lauren Kitchens for Amanda & Rowdy's wedding! It went perfectly with the event design, and tasted delicious with a custom Dulce de Leche filling for Rowdy's Hispanic heritage.
MOST MEMORABLE GROOM'S CAKE: PAUL'S CAKE (Panini Bakery)
Paul's marlin cake looked amazing and was a big surprise for him! Guests couldn't stop taking pictures! We love working with Sophie and the team at Panini on so many of our weddings!
MOST MEMORABLE INVITATION SUITE: TRACI & DAMON'S INVITATIONS (Significantly Said: Invitations by Significant Events)I am very proud to say that it was very hard to decide which of our invitations designs this year was my favorite. Our designer Callie Sercey has truly worked so hard and put so much effort and creativity into each and every piece she designed. We are lucky to have her on our team! The vintage "love bird" invitation suite for Traci & Damon was my favorite of the year! So many charming details.
MOST MEMORABLE CEREMONY VENUE: PARK CITIES BAPTIST CHURCH


Both Ellis Chapel for Meghan & Don and the Main Sanctuary at Park Cities Baptist Church for Stephanie & Ajay provided an elegant and centrally located ceremony space for us. We love working with Valerie Bergstrom at PCBC and her tremendous attention to detail. Can't wait to do more weddings there!
MOST MEMORABLE RECEPTION VENUE: CENTURY BALLROOM AT THE ADOLPHUS HOTEL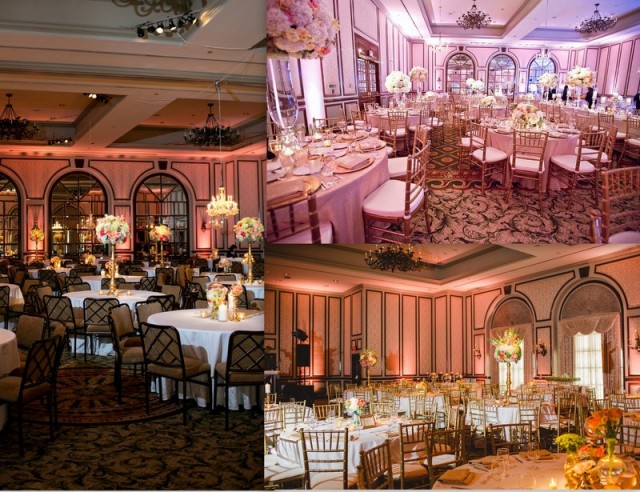 The Century Ballroom at the Adolphus Hotel offers a wonderful space, neutral design, and affordability for our clients such as Bailey & Andrew, Meghan & Don, and Amanda & Rowdy, who all had their receptions there this year. And the cuisine, staff, and hospitality at the Adolphus is second to none. It's one of our favorite venues year after year!
MOST MEMORABLE ENGAGEMENT PHOTOS: PEREZ PHOTOGRAPHY
Always amazing Tanya & Cesar Perez provided our favorite engagement galleries this year with the photos of Nicole & Darrel and Amanda & Rowdy! We love to see the creativity in their shots and how they always make our couples look fabulous!
MOST MEMORABLE WEDDING PORTRAITS: ALLISON DAVIS PHOTOGRAPHY
Allison Davis consistently delivers beautiful images of love captured at our clients' weddings. Kara & Franklin, Sara & Joe, and Rachel & Kevin were all ecstatic to receive their cherished images and to work with such a kind and detailed professional as Allison.
MOST MEMORABLE CANDID IMAGES: HAMPTON MORROW PHOTOGRAPHY
We are so excited to give this designation to Stefanie and Ben of Hampton Morrow Photography! We have worked with them for years, and it has been great to see them grow in their composition and photo-journalistic eye! Plus, they are wonderful friends and office mates at our Davenport Rd studio! We love you guys!
MOST MEMORABLE VIDEOGRAPHY: SPLENDOR FILMS (Bailey & Andrew's Wedding Film)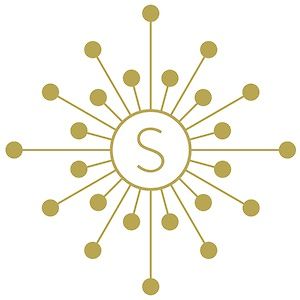 Bailey & Andrew's Highlight Film Another vendor we are so fortunate to have watched grow throughout the years. We had not had the chance to work with Jeff & Amanda at Splendor Films since 2011, and WOW were we blown away by how much they have grown over the years! Bailey & Andrew's film is so lovely and moving, and still makes me cry whenever I see it!
MOST MEMORABLE DJ: GLENN ROUSH


We completed our 30th event this year with Glenn as the DJ, and he continues to do a wonderful job for our clients. I'm so lucky to call him one of my best friends and a trusted colleague! He and his team at LeForce Entertainment are always there to lend a hand and are part of almost every event we do.
MOST MEMORABLE LIVE BAND: EMPIRE 6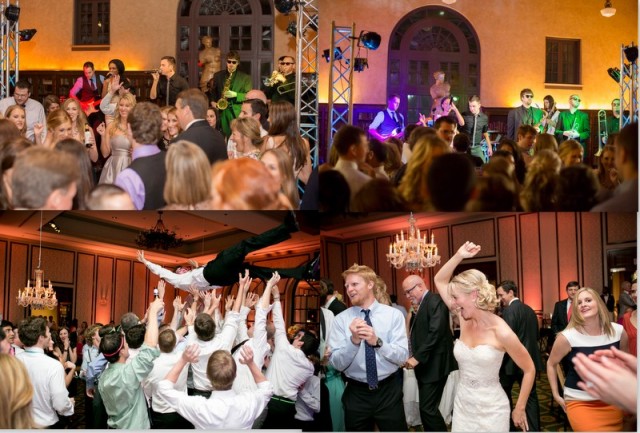 Yay! Our favorite new party band! Empire 6 absolutely brought the house down at the weddings of Meghan & Don and Erin & Matt! We love working with them and their sister band IDT. They are great friends and great performers!
MOST MEMORABLE CEREMONY MUSIC: SERENATA STRINGS
Serenata Strings provides the musical accompaniment to the majority of our wedding ceremonies, and they always do an excellent job at an affordable price!
MOST MEMORABLE MEAL: LISA & TIM'S WEDDING (Chef Scott Romano)
Executive Chef Scott Romano provided the best wedding meal I have ever had at the wedding of Lisa & Tim! A series of 30 small plates featuring cuisine from Lisa & Tim's favorite travel destinations delighted the taste buds of every guest. And it was an extra treat to watch Scott and his crew prepare the meal in the couple's expansive kitchen.
MOST MEMORABLE DESSERTS: TART BAKERY


My mouth waters every time that Tart Bakery is part of our events! They create beautiful pastry that looks as good as it tastes, and we loved working with them so often this year!
MOST MEMORABLE WEDDING OFFICIANTS: LOVE NOTES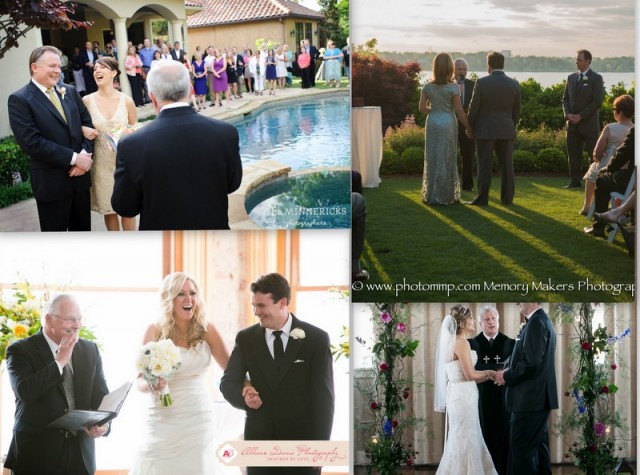 Marty Younkin and his staff of wedding officiants at Love Notes are the best around. They consistently provide a quality service with a kind & compassionate heart. We are fortunate to call them colleagues!
MOST MEMORABLE TRANSPORTATION: WYNNE TRANSPORTATION
Hands down, one of our most trusted and valued vendor partners. Whether it is buses, towncars, or limos, no matter how big or small the job, Wynne Transportation delivers every time, and this year was no exception!
MOST MEMORABLE "SURPRISE": CARA'S JERSEYS AND FLAGS FOR JONATHAN
My favorite surprise we were able to help a client execute this year was Cara's surprise for Jonathan. She had 2 jerseys made in honor of his favorite soccer team, The Liverpool Football Club. Through Significantly Said, we created these custom "send off" flags using the FC Liverpool logo and transforming it to match the wedding design. It was such a fun surprise to see come together!
Thank you to all of our valued vendors and clients who have made this year so memorable! We can't wait to see what 2014 has in store and what significant memories it will bring! Cheers!
Love,
Meredith, Kelli, Elizabeth, Rachel, & Callie