Blog
Our friends at Red Envelope have partnered with the Love Above All contest which provides a fabulous wedding atop the Empire State Building in New York City to the winning couple!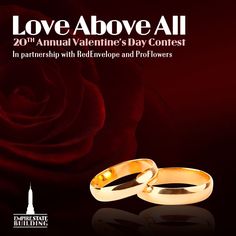 What better way to get your creative contest juices flowing than with a little NYC inspiration from Red Envelope's stellar selection of wedding gifts. Here are some of our picks that make us think of New York and the Empire State Building experience!
PEARL & DIAMOND EARRINGS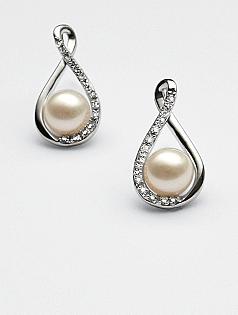 Classic elegance is communicated with the bride who chooses these pearl and diamond earrings to complement her gown. This timeless look reminds us of the iconic and timeless Empire State Building, which will forever be a classic symbol of New York City.
"YOU MAKE ME HAPPY" WALL ART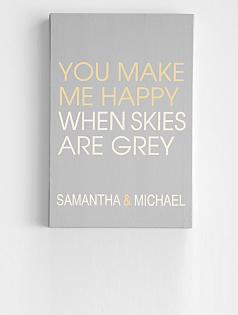 New Yorkers are known for their resilience and ability to triumph over adversity, and a strong marriage should reflect these same characteristics. The symbol of the Empire State Building gives New Yorkers a sense of comfort, even when skies are gray, and we hope all of our brides and grooms find that same comfort in their newly married home.
POCKET COMPASS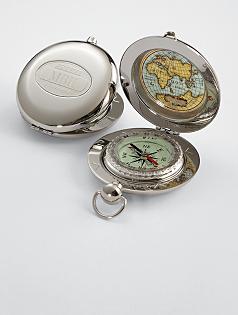 Just as the towering point of the Empire State Building in the New York skyline guides its inhabitants back home from afar, let this pocket compass always guide you home to your love and your new life together as husband and wife.
FASHION COFFEE TABLE BOOK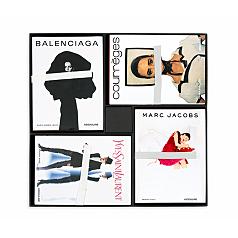 Any bride who would love a wedding atop the Empire State Building has a sense for all that is chic and fabulous, and we're sure her choice of dress would be just as stylish. At Significant Events, we gather inspiration from fashion constantly when designing for weddings, and we hope this coffee table book would inspire the bride who owns it as well to look her best on her wedding day!
WHISKEY LOVER'S SET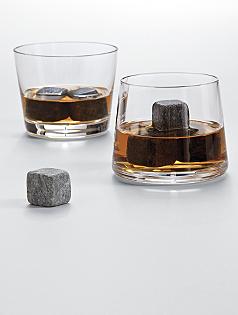 What groom hasn't secretly fantasized about working in a high-rise building in New York, conducting meetings over drinks after hours or maybe even during the work day like Mad Men's Don Draper! This whiskey lover's set is the perfect gift for a groom with an affinity for rye.
View more on Red Envelope's stellar selection of wedding gifts
Best of luck to all of the entrants, and Happy Shopping on Red Envelope!
Sincerely,
Significant Events of Texas